Jun 25 2012 10:25AM GMT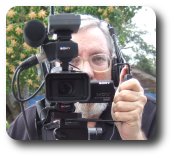 Profile: Robin "Roblimo" Miller
Let me start by saying that there is no more rigorous or more respected set of Linux certifications than the ones backed by Red Hat. If you are an HR person or hiring manager and need someone to maintain your company's Red Hat servers, a person with a stack of Red Hat creds is a safe hire. He or she had to know Red Hat pretty well to pass those there. But what if there's more Ubuntu than Red Hat in your company? And what if you're unemployed and paying for the tests out of your own pocket? Suddenly Linux Professional Institute (LPI) certifications look like a great deal.

As you can see on this page, LPI exams aren't brutally expensive. Mind you, passage isn't assured; LPI claims to have given 300,000 exams and to have issued 100,000 certificates. Apparently, only about one out of every three test-takers manages to pass. Don't complain about this. It's good! It means that LPI exams are the real deal, designed to weed out people who don't know what they're talking about.
There are, of course, plenty of books, practice exams, tutorials, and other study aids available. Some are free and some cost money. Read what LPI has to say, think about your skills, your budget, and how you learn best. Then, and only then, set out a course of study — assuming you need one at all; if you're been working with Linux for any length of time, you may not need to study to pass some of the more basic LPI exams.
And now, a friendly word about Red Hat
Red Hat's training and certifications are absolutely top drawer. You can know nothing about Linux, take your Red Hat courses, do some hands-on practical work on your own, and within a couple of years you will be competent to handle most Linux admin tasks — and not just on Red Hat, but in general with a little poking around in different distributions, because different Linux distributions aren't all that different from one another.
If your employer wants to send you to a Red Hat class or pay for some Red Hat certification exams, don't say "I dunno…." No, young troop. Jump up and SALUTE! If your bosses are willing to invest in you, say "thank you" graciously and take them up on their kind offer.
Red Hat Enterprise Linux (RHEL) is the most common corporate Linux distribution. That's as it should be. Its very name tells you it's Enterprise Linux as opposed to desktop Linux or even cereal bowl Linux.
But RHEL is not the only Linux distribution. And it's entirely possible that a Linux-ignorant HR person will look at all your hard-won Red Hat certifications and say, "I'm sorry. We're looking for someone with Fedora experience."
You can sputter and your face can turn red, but there is no way you can penetrate that level of stupidity. Just turn and leave — and be glad you didn't end up working for a company where morons hold respnsible positions. Which leads to a caution:
If a company uses Linux, that doesn't necessarily mean it's run by smart people.
Hard to believe, but true. On the hiring front, you know and I know that experience and knowledge trump certifications any day of the week. But many HR people and managers don't know this. Or at least will run resumes through automated sorting system that kick out anyone who doesn't have Linux Mint experience. And in the world of automated resume sorting, Ubuntu experience just won't do. Sorry.
Stupid? You bet! But what are you going to do about it?
Answer: invest in at least a few LPI exams, and make sure your resume lists every Linux distro you've used, and every major program you've worked with on those distros.
With any luck, these tactics will help you get by HR and management gatekeepers and put you in front of an actual front-line manager who knows what he or she is talking about and won't waste your time with stupidity.
It's a hope, anyway. And LPI exams are a great aid in fulfilling the hope of getting you in front of someone who can actually hire you — or a few rungs up your career ladder, give you a raise or even promote you.