Nov 20 2011 4:34PM GMT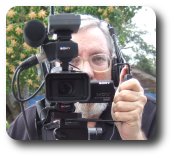 Profile: Robin "Roblimo" Miller
My respected friend and colleauge Ed Tittel recently wrote a piece titled The Top 5 Information Security Certifications. But I have another way of deciding which industry certification exams are meaningful for you: do the certifying bodies help you find a (better) job?

For example, Ed's first listing, EC-Council, has a great-looking, colorful website, but nowhere on it did I see any sort of job board or other employment aid — at first. A deeper look led me to this page, which did not have any jobs actually listed on it.
Perhaps some of the EC-Council members-only boards have active job listings. But since there's no way to see them without paying for a membership or course, we'll leave this group alone — unless your employer is paying for the training, in which case you should jump on it.
Actually, jumping on any training or certification your employer is willing to provide is a good idea. Knowledge is power — and can also mean more job fulfillment if — as we and your employer hope — you get pleasure from solving problems.
Even so, if you have a choice of security certification programs, or of certification programs in general, it's still good to take their job-finding value into consideration. We know you're a loyal employee and have no interest in moving on… but things change. Oh, yes. They can change overnight, sometimes, and leave you suddenly scrambling for a new job.