Jul 25 2011 2:29PM GMT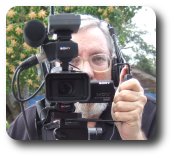 Profile: Robin "Roblimo" Miller
I asked a bunch of people this question and got a bunch of different answers. Here are some of them:

Tal Guest, Network Product Engineer at Bomgar, replied that Jackson, MS is a great place for programmers because, "There is less competition for great jobs, and an extremely low cost of living. Plus Jackson is a great place to live: southern hospitality, plentiful activities for the outdoor sportsman, and a central location for weekend excursions to New Orleans, Memphis, or the beach."
In case you were wondering, Bomgar is actively recruiting.
Robert Pease, at Gist (located in Seattle), thinks Seattle is as good as it gets. He even published a blog post in early July about Seattle's startup culture. He says, "Startups can't happen without a few important ingredients, including innovative and inspired people living and working nearby each other; a community that values collaboration and cooperation; and a local government and population that support new businesses (large and small)."
Okay, I'm sold. We'll start loading the car tonight, and try to head out the day after tomorrow.
John Simpson, Vice President of Marketing at Jama Software, disagrees with Mr. Pease. His take:
It has to be Portland, Oregon, hands down.

There are giants like Intel, HP and Nike in our backyard, but there is a new wave of start-ups like Jive, Jama Software, ShopIgniter, Janrain, Urban Airship to name a few that are exploding and doing creative, social, distributive technologies. The beaches are an hour west and Mt. Hood w/ year round skiing is an hour East.

We're the greenest city in America, bike-friendly, dog-friendly and tech-geek-friendly. The music, art and food scenes are world-class. Housing is affordable relative to our neighbors on the West Coast such as Seattle or San Francisco. Traffic isn't bad. What else would you want? If you can tolerate the rain for half the year, then you're golden! Welcome to Portlandia baby, we're hiring!
Did I say my wife and I were going to Seattle? Slight change of plans. Portland is obviously the place to be.
Sarah Welle of Rocware says:
The best place to be a programmer in the US is Longmont, Colorado or any of the small towns outside of Boulder. Huge per capita IT Industry with lots of investment money floating around in Boulder. Easy access to it all from the rural-feeling cities at the base of the Rockies that surround Boulder. Best place in the US to have backyard chickens, keep bees, and have your own "urban homestead" – all while making a good living in the IT industry. I live in Longmont and love it 🙂
Greg Starling, Technology VP for MTM Recognition in Oklahoma City says:
In OKC, energys booming, everyones hiring, and companies are offering perks on top of perks to come, hang out, and enjoy big city life – country style.
And let's not rule out our nation's capital. Josh Jeffryes, Lead UI Engineer at The College Board, says,
I think the DC Metro area is one of the best in the nation for any tech professional. I chose it over Boulder and San Francisco, because Boulder paid half as much and San Francisco paid the same with twice the cost and worse quality of life.
Also, he adds:
The DC Metro area gives you a Silicon Valley salary, but you can raise your kids here. The best schools in the nation, progressive, friendly communities and homes you can actually afford make this a no-brainer when you're done living with your 3 buddies in a tiny apartment.
Not a single response mentioned Silicon Valley or San Francisco as a good place to be a programmer and live a decent life. Interesting.
I got more excellent "Where's the best place for a programmer to live and work?" responses to share with you than I have room for today. I'll post the rest Wednesday or Thursday.