Jan 24 2012 1:10PM GMT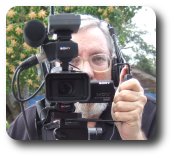 Profile: Robin "Roblimo" Miller
This question can be answered in several ways. If you want the highest-earning job, Petroleum Engineering is for you. If you want to be in the fastest-growing field, think medical, especially a Master's that can qualify you to be a Physician's Assistant. Computer Science? Not as good as an EE but not shabby, either. But there's also the question of what you enjoy. A job you hate, that pays well, may not be as good for you as teaching music or doing some kind of esoteric research and barely scraping by.

If you're a practicing IT person with a Bachelor's Degree, when you think of additional education to help you in your career, you probably mean a Master's. Before you pick a major you should read this Forbes article: The Best And Worst Master's Degrees For Jobs.
Another Forbes article worth reading is titled Hire For Attitude. The article isn't saying you need a particular kind of attitude as much as that your attitude — which you could just as easily call "style" in this context — needs to match the attitude (or style) of your employer's corporate culture. One scary note is that nearly half of all new hires fail within 18 months, and that the vast majority of failed hires are because of attitude, not a problem with the employee's skills.
Although the "Attitude" article is written from an employer's perspective, you need to think hard about how well you fit into a prospective employer's corporate culture before you join it, especially if you're moving to take the job. I've had friends who moved to take jobs that didn't work out, and they were miserable.
Pick the Right Bachelor's Curriculum
What if you don't have a degree? Or only an ASEE? If you're considering more education, a Bachelor's is probably your next step unless you're looking at specialized certification programs.
TheBestDegrees-dot-org has rankings of the top 51 degrees to have for getting a job and making money. Their #1 pick is an MBA in Technology Management, but four out of their top 10 are computer-related BS degrees.
Payscale-dot-com ranks undergrad degree prospects by salary. Petroleum Engineering is at the top of the list, but Electrical Engineering, Computer Engineering, and Computer Science are all in their top 10, with Child and Family Studies all the way at the bottom. Look both at starting salaries and at their "mid-career" estimates, which may be more important than starting salaries if you know what you want to do for the rest of your life.
I've already written about how adding business skills to your resume can make you more valuable. And don't forget: accounting and bookkeeping are valuable skills to have if you decide to go into business for yourself.
But I say again: money is not everything. Do you truly love researching medieval tapestries or playing the euphonium? Are you good at what you love? If your answer to both questions is "yes," perhaps you shouldn't be thinking about work in terms of money.
Or perhaps you can strike a balance between earning and doing what you love. Matt Heusser, right here on IT Knowledge Exchange, has been writing about free spirits who earn money (but not necessarily a lot) programming or whatever while they travel and learn.
One great thing about computer-oriented work is that people who do it tend to tolerate oddness more than people who work in fields like accounting. This doesn't mean you should dye your mustache green and wear a floppy hat to work every day. But it means that if you're really, really good at what you do, you can travel here and there and find work when you need it or at least work on short-term projects with enough time in between them to built a series of authentic Shaker chairs or whatever else turns you on.
The problem with career advice is that, as a friend used to say, "we are all unique snowflakes, just like all the other snowflakes." And so we are, each with our own needs, wants, tastes, and desires. This is why, no matter what I tell you, or anyone else tells you, only you can make up your mind about what kind of education you should have, what kind of work you should do, and how and where you should live your life.