Jul 13 2011 10:55AM GMT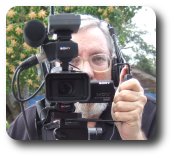 Profile: Robin "Roblimo" Miller
This offer hit me today through one of the press release services I use: GNAX Offers Cloud Computing Service for Free.

I know nothing about Gnax. But the price (free) is right for a test of their cloud services, and the offer is certainly worthwhile if you want to learn more about how cloud computing works. Here's their signup page if you want to give this offer a try.
Please note that this is a limited offer. If you don't jump on it soon (this article was posted July 13, 2011) you will probably not get a free cloud computing trial — from GNAX, anyway.