Jun 18 2012 4:18PM GMT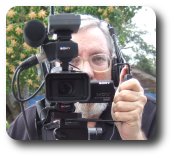 Profile: Robin "Roblimo" Miller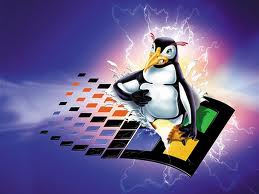 That is the title of a keynote I gave at the recent Southeast LinuxFest. And I'll say the same thing to you that I told the LinuxFest audience: Linux knowledge will increase your market value as a sysadmin or IT manager, but there is no such thing as a pure "Linux sysadmin" in today's world.

"The big companies I deal with have every operating system there is running somewhere in their operations." – IBM mainframe marketing person
There is no room for operating system or software license bigotry in today's IT job market. The IBM marketing person who told me her enterprise-level clients tended to have every operating system the world has ever known somewhere in their companies was, herself, a Linux user. So am I. But not strictly so. I have a MacBook Pro on my desk that dual-boots Mac Snow Kitty (or some such) and Linux Mint, and I have a custom desktop PC that dual-boots Windows 7 and Ubuntu.
I prefer Linux, but I am not doctrinaire about it. And I am not a sysadmin, but a writer and editor, and the only computers for which I am responsible are my own.
Someone who is responsible for a networked office or multiple offices full of computers is going to be asked to solve hardware problems. Can't do that? Coworkers aren't going to respect you much. They don't care whether a problem is caused by software or hardware. All they know is that their computer isn't working, and that it's your job to make it work!
Some of your users may not even know what operating system their computer runs. Do you think Cthulhu knows what OS his PC uses? Probably not. But if you can't fix Cthulhu's computer, he might suck your soul.
This is a good reason to be at least somewhat familiar with all popular operating systems.
Of course, being as valuable as possible to your employer is another important reason to know as much as you can about multiple operating systems.
Windows admin tasks are easy. Linux, not so much.
We know Windows is easy to work with because Microsoft has been known to give out MCSE certs to eight-year-olds. And even if there are Windows tasks that aren't easy, Microsoft is selling ease of use, so they really can't admit that Windows might take a bit of skill to keep running right.
Linux has no reputation for ease of use to maintain. If anything, people tend to overstate rather than understate the skill level it takes to maintain a Linux network — or even a mixed Linux/Windows/Mac network.
But let's talk about numbers. Windows computers are all over the place. Joe's Computer Repair can deal with Windows, no problem. So can Al's Computer Repair, Sally's PC Service, and even Geek Squid (up to a point). So there are lots of people and companies competing for home and small business Windows computer repair work.
While Joe, Al, Sally, and the Geek Squid people are doing low-dollar home computer work, Larry Linux is earning five times as much as they do babysitting servers at Gigantor Corp. Sure, Larry does some PC fixit work now and then, and his coworkers love him for it, but the reason he was hired and the reason he gets the big buck$ is that he knows how to keep Gigantor's big RHEL servers running, and those servers are the company's lifeblood.
Need I say more? Linux knowledge is obviously going to help you find a better-paying, more stable job than Windows knowledge.
And there are different certifications availabole that can assure potential employers that you have the Linux skills they need, just as there are certifications for Windows-oriented sysadmins. But that's a whole separate article, which will be along soon. (So stay tuned!)