Jun 27 2011 11:30AM GMT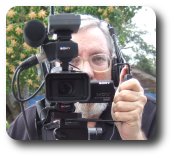 Profile: Robin "Roblimo" Miller
My question was, "What are good alternate career paths for an IT person who wants to move into another field?" I got a number of answers from my ad hoc panel of experts. One of the most intriguing was from Rob Holmes, a private investigator who says, "Much of the work we do these days is online." And, therefore, he believes an IT to PI career move is both logical and likely to succeed.

Rob is CEO of IPCybercrime.com, so his private investigating days are a lot more IT-related than they are for someone who works primarily with a long-lensed camera trying to get shots of cheating spouses.
Then again, even cheating spouse detection involves a lot of online work these days. But still, Rob's clients — typically big companies worried about IT and IP theft — are likely to pay more than a wronged wife (unless, perhaps, her married name is "Schwarzenegger"), and the work is more likely to be 9 – 5, without a lot of late-night skulking involved.
Start by working for someone else
Many states — including Texas, where Ron is based — require a private investigator to be licensed, and some (but by no means all) require a good amount of experience as a PI to get that license. In the case of Texas, it's 6000 hours of work in the field, a requirement Rob filled by spending seven years with National Trademark Investigations before opening his own PI business.
You can often serve this apprenticeship part-time or freelance, Rob says. And, he adds, finding this kind of gig isn't always hard, because most private investigation firms only have one or two investigators, typically retired cops who don't have strong computer skills, so they're happy to work with (and pay) someone who does.
Another note here is that a lot of everyday computer repair tasks technically require a PI license, expecially when — hypothetically — an employer asks you to see what employees are storing on company hard drives or sending through company email servers. This is investigation, and you're doing it for a private party, so an angry-enough judge (or a smart defense attorney working for an employee accused of misusing company IT resources) might decide you've been doing PI work without a license and that you should pay a substantial fine.
A good PI is a good witness
Learning to be a PI isn't about learning to search out information. Rob says that if you're a half-competent IT admin you have most of that stuff pretty well licked and can learn what you don't know without half trying. But do you know how to testify to your findings in court in a way a judge and jury will understand — and that an opposing attorney can't knock down?
This is the most important part of being a corporate-level, IT-based PI, and it's the part that separates the high-earners from the barely-getting-by crowd.
Take a look at the kinds of investigations Rob's firm conducts. The results of these investigations not only need to be put out in a coherent and easily-understood format, but all applicable laws must be followed, especially if your investigation's subject ends up in court. There, you not only need to show that your results are true, but that they were obtained legally, unlike much of the evidence you see on TV detective shows.
And then there's social media — a whole new set of online places to ferret out information. Next year or the year after there will be something else, along with ever more sophisticated ways to verify users' identities and ever more sophisticared ways to falsify them.
Like its close relative (and overlapping field), IT security, IT-based detecting never sits still for long, which means it's well worth looking into if you're looking for something you can do for the rest of your working life without getting bored.
————-
Rob Holmes gives IPCybercrime Boot Camps in half a dozen (or more) places every year. The next scheduled one is in Vancouver, BC, on August 15. It lasts all day and costs $499 US to attend. That's a bunch of money — but not a lot if you compare it to the amount a failed career change might cost.