Jul 7 2011 1:04PM GMT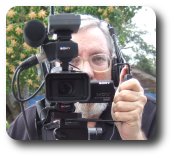 Profile: Robin "Roblimo" Miller
Back to School days are here again. The skies are bright and clear again. And hungry computer vendors are rolling out savings like mad. April (tax refunds) and Christmas used to be the main computer selling times. Now it seems as if selling to students is at least as big a deal. Here are a few bargains that came to me in this morning's email ads (from reputable merchants who send me email only with my permission):

What amazes me more than anything else is how cheap laptops have gotten. Not long ago a decent work-capable laptop cost $1000 or $1200 or more, with $2000 not considered a huge price for one with top specs. Today I see a Dell Inspiron at NewEgg for $379.
Wow.
It has a bunch of RAM, a fast CPU, Windows Home Premium 64 bit (which, take it from me, gives you LOTS more performance than the 32 bit version), a smallish HD (320 GB) you'll probably want to augment with a plugin USB one before long, a nice big 15.6″ screen and — boo hoo hoo — a still/video camera that only has 0.3 MP resolution.
Weren't Netbooks costing this much last year or the year before? Without cameras?
If you want a Lenovo because of the (formerly IBM) ThinkPad brand's well-deserved reputation for ruggedness and reliability, CompUSA will sell you a nice ThinkPad for $499.
It hasn't been many years since the only way anyone I knew got a ThinkPad was if their employer bought it for them, because ThinkPads with decent-sized screens (this one has a 15.6″ screen, same as the Dell) used to start at $1500 or so. And the new one has a spill-resistant keyboard, too, a feature all laptops should have (but none of mine ever have).
Anyway, this is a fine, corporate-grade laptop, complete with Windows Pro 64 bit so you… you know… know it's professional grade.
So you know: both this ThinkPad and the Dell Inspiron are fully compatible with most popular Linux distributions, which to some of us is more important than which Windows version comes preloaded on the thing.
If, for some reason you hate keyboards and would rather have fingerprints all over your (touch)screen, CompUSA will sell you a 10.1″ Samsung tablet for $499, which is the same price as their much-higher-spec ThinkPad with a keyboard, and a bunch more than NewEgg will charge you for a Dell Inspiron that also comes with a keyboard and — like the ThinkPad — a way bigger screen than the Samsung tablet.
Re tablets: News Flash: You Don't Need a Tablet is the title of an article by the ever-bearded Avram Pilch. He's right. You don't. And you don't need anything at rent-to-own prices, which is another hobby horse he's riding in that article.
Back-to-school software bagains, too
If you use nothing but FOSS, this doesn't apply to you, but it seems that at least some software vendors are now dishing out deals in July and August. MyEclipse has a bunch of discounts on their Java/Eclipse IDEs, which are already lots cheaper than equivalent Rational software.
Other software vendors surely have deals right now that are this good or better.
And I'm sure I don't need to remind you that if you take even one class at a local junior college, you can get all kinds of student discounts on software. Or if you're married (as I am) to a student, you can have your spouse buy student-discounted software for you.
But whatever you buy in the way of hardware or software, and no matter where you buy it, late summer seems to have become a third "savings season," right up there with Christmas and tax refund time.
————
One last note: the deals shown in this article are examples only, not necessarily the lowest prices around. Before you buy anything, you owe it to yourself to shop around like mad, a task modern search engines make a lot easier (and cooler, in the heat of summer) than old-fashioned "drive from store to store" shopping.