Aug 20 2012 10:44AM GMT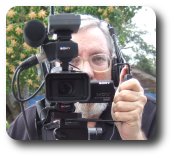 Profile: Robin "Roblimo" Miller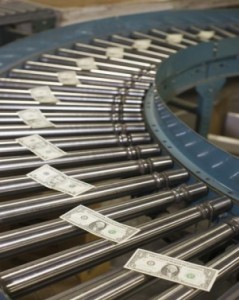 Remember the Stuxnet worm? And how it infected Siemens PLCs and messed them up? I was shocked to find that most computer professionals I knew had no idea what a PLC was or what one did, let alone how to program one or secure it against malware. We tend to think of IT as a white-collar industry, and for many it is. But there are plenty of blue-collar computing opportunties, too, that pay well and get you out in the open air more than office-type computer ever will. The downside? To be a full-fledged industrial computing person, you need to become an electrician, too. But with manufacturing coming back to the U.S. and all kinds of pipeline and fracking assemblies being built, there is lots and lots of opportunity for electricians who understand computers. Or computer people who are also electricians. Either way, it's a fast-growing field you should look into if you are an IT student, entry-level IT worker or even a mid-career person who's bored and looking for new challenges.

The Stuxnet problem showed that Iran, at least, didn't have people with good computer security backgrounds watching over their Uranium enrichment facilities. Do you think U.S. refineries are any better? Or our electric utilities? Not necessarily. These industries, and many others, are just starting to think about computer and network security, which means job opportunities with them are increasing like mad.
Security aside, as plants become more automated, there is an ever-growing need for people (like you) who can program and maintain the computers that control, the sensors that feed information to those computers, and the switches, valves, relays, and motors those computers and the many PLCs attached to them turn on and off and regulate as necessary. But to do this, you need to learn things you may not have learned in your programming, computer science or IT management courses.
Become an electrician and learn ladder logic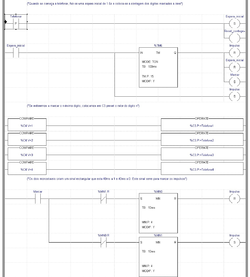 To work with industrial plant controls, you need to deal with high voltages safely. In other words, you need to become an electrician. You will probably need some classroom education (check your local community college; it's lots cheaper than private trade schools) and to serve an apprenticeship. You will also want to learn ladder logic, which is the way electrical (as opposed to electronic) schematics are typically written. Some of the electrical training may seem simplistic to you, but don't think it's not important. Dealing with 480V or more is lots more hazardous than dealing with the low-voltage circuitry inside a PC. There is no room for error. Everything must be done right, the first time and every time.
A good place to learn about local education and apprenticeship possibilities is to go to the National Electrical Contractors Association website and find a contractor near you that specializes in industrial and commercial work. Then call that contractor and tell them you're interested in possibly becoming an electrician, and that you already have some computer training and experience. You may be happily surprised at the warm reception you get from some contractors — and if you don't get a warm reception from the first one or two you call, don't get discouraged; call some more. Sooner or later you'll run into someone happy to help a bright person like you — and who might even be willing to hire you as an apprentice.
The main thing is, you're looking outside the office and server room box. You're looking at industrial plants where you wear a hard hat and ear protection.
Not everyone is suited for work in a refinery, a paper pulp plant or an automated industrial bakery. But if you are, you might find yourself in a whole different field than you thought about when you first decided you might want to make computers your career. And it can be a fun career, too, especially if you enjoy working with machinery like the automatic toilet paper machine you can see in this video: