Dec 19 2011 12:22PM GMT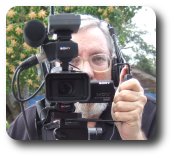 Profile: Robin "Roblimo" Miller
The Art of the Deal is the title of a book by Donald Trump. I am not endorsing this book, which I haven't read. I am, however, endorsing the concept embodied in its title, because for an IT consultant, which you may either be now or may someday become, deal-making is an essential skill.

Colleague Matt Heuser has written two articles about an IT consultant friend of his, The Jimmy Buffett Life, and This could be your life — with David Hoppe. Obviously, his friend's name is David Hoppe.
About halfway down the page in the second article we find these words:
Question: How do you decide how much to charge?
David: Randomly… mostly based on how much I thought the client would pay. I had one client tell me to raise my rate, that is an advantage of having good clients, they want to help you as much as you help them. I usually ended up undercharging which put the client and myself in a bad position. Undercharging is worse than overcharging. With undercharging, the client becomes dependent on you (and they can't afford to go to anyone else) — it's just not sustainable. Eventually you need to raise the rate or drop the client; it's a difficult choice and a hard conversation, either way.
There's more on this subject in the article, which I strongly advise you to read if you are or plan to become self-employed.
The thing is, pricing decisions are some of the most important ones you make as the owner of a service business. Charge too much and you have no customers — and even if you get some who are awed by your wonderfulness or have unlimited budgets, sooner or later they'll wise up and find someone else who will do the same work for less.
But as you see, David warns more about undercharging than overcharging. He's right, too. I have a video production client I started working for a while back at a cut-rate price. Now I can't afford to continue at the original rate, and I am going to cut her loose. She's been a troublesome (although nice) client from day one. If I had quoted her a higher hourly rate at the start, I might have scared her off. Or at least I would have earned more for the aggravation she's caused me, and it would be easier to tell her to take her business elsewhere.
The thing is, there is no one "right price" when you're pricing a service — or many physical sales, including the real estate in which Trump deals. Making a deal that is fair for both you and your client is an art, not a science. All you can do is read up on the idea, get expert advice (SCORE is a good place to go, and it's free), and learn as you go along.
Google negotiating with clients and you'll find enough useful reading matter to fill up many months of eat-at-your-desk lunches.
Perhaps, if you learn enough about selling your services and — possibly more important — how to price them right, one day you, too, will be able to live on a comfortable boat in a warm climate and only work a few hours a week.