Mar 15 2012 4:24PM GMT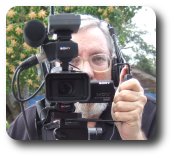 Profile: Robin "Roblimo" Miller
I am reading a book titled The Virtual Manager, which is about how to hire, train, motivate and retain people who work from home or remote offices instead of in a cubicle farm where you can watch them all day. It's a pretty good book, not only if you're a manager dealing with a virtual work force, but also if you're a virtual worker learning how to deal with remote managers.

Virtual management is a field where I have a fair amount of expertise. As Editor in Chief for SourceForge (now GeekNet) I had employers and freelancers all over the world. In fact, a big secret of how our sites posted news 24/7 was that someone was always awake — in Baltimore, San Francisco, India, Israel, Toronto or someplace else.
The sun never set on our empire — which sounds like a joke, but was a true statement.
MySQL had an even larger and farther-flung empire. MySQL CEO Mårten Mickos and I talked about tactics for hiring, training, and motivating remote workers whenever we ran into each other at software conferences and IT trade shows. And our consensus opinion was that hiring was all-important when it came to managing a virtual workforce. Basically, if we brought people on board who thought of their work as a paid hobby rather than as drudgery, we had no problem making sure they were doing what they were supposed to do. They were self-managed, and our job was to make sure they had well-defined tasks and that they stopped working now and then to eat, sleep, kiss their spouses, and that sort of thing, rather than standing behind them with a whip, urging them to work.
In his book, Kevin Sheridan imparts a lot of the lessons Mårten and I had to learn on our own because there were no good books around back then to teach us how to do what we were doing. We were in the leading wave of the open source movement, not followers. We knew and often exchanged information with academics and analysts, but they were picking our brains at least as much as we were picking theirs.
An aside about picking remote workers: I once had a neighbor who got laid off from his job as a local newspaper reporter. I needed someone to cover politics (as they related to FOSS), which I believed he was capable of doing. But my neighbor said, "Thanks for thinking of me, but if I don't have an office to go to and someone to give me assignments, I'm afraid I'll just drink beer and play video games all day."
If you're on the applicant side of the equation, you need to be as honest with yourself as my neighbor was. Otherwise you are setting yourself up for failure. (As it happens, my neighbor, Tim McCann, soon became the public information officer for the City of Bradenton, a job for which he was eminently suited — and still holds.)
If you're on the employer side, honesty is still important. Years ago, when I worked briefly for an employment agency in Baltimore, I found that employers lied more about the jobs they were offering than applicants lied about their skills and training. Maybe an exceptionally nasty employer might say to himself, "Time are tight right now, so once I get them on the payroll, they probably won't leave even if I ask them to do more work for less money than I originally promised."
Of course, the better employees will leave if you pull this sort of thing on them; they can always take a temp job while they look for a real one or have savings they can rely on. In the end, lying to job applicants gets you a low-quality work force.
if you want low-quality workers, that's the way it goes. But if you're interested in high-quality people who can work from home across town or halfway around the world, read The Virtual Manager. It's well worth your time.