Aug 24 2011 12:58PM GMT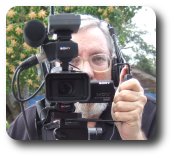 Profile: Robin "Roblimo" Miller
Most of the time, when we talk about "consulting," we mean going into business for ourselves, working for local businesses — or for businesses, not necessarily local, that need special expertise we've acquired. But there are also consulting firms that have strong IT practices, and if your qualifications meet their needs they might be worth considering as employers.

The list we're pointing to today is called the Vault Consulting 50, put together by Vault Career Intelligence, but without buying a paid subscription you only get to see 25 of them, and even to get all of Vault's information on these potential employers, you're supposed to spend $9.95 per month for a year or $14.95 per month for three months.
Is this expenditure worthwhile? Perhaps, for some.
Meanwhile, even without paying, this is a list of 25 employers that have ongoing IT needs and tend to pay rather well for top applicants.
If you're a top applicant, and you have an appropriately-keyworded resume, you may want to hit some of them up.