Jul 18 2011 3:18PM GMT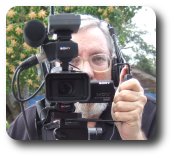 Profile: Robin "Roblimo" Miller
What brought this up was a job feeler I just got from someone I first met during a trip to New Delhi. There, and in other major Indian cities, especially Bangalore, IT talent and phone support people who speak "American English" competently are getting hard to find. So his proposal was that I come to India for at least several months out of every year and teach classes in written and spoken colloquial American English. Which led to the question of whether programmers and other IT professionals might be able to find similar opportunities.

My friend, who does not want his name used since he and I have discussed his business in confidence, realized some years ago that expenses in major Indian cities were soon going to equal those in smaller American cities, which would effectively eliminate the cost advantage Indian workers had over American workers. Therefore, he figured, why not find small cities that had adequate electrical grids and fast Internet access for his business needs, and move to one of them. Which is what he did, and ran into a major problem: the farther he got from major trading centers, the poorer the average English skills he found.
As an American himself, at first he did his own English training. But when he got beyond 25 employees, and had enough work coming in that he could add at least five new people (typically programmers) every month, he started talking to American friends about doing three month "paid sabbaticals" during which they'd spend four or five hours every day teaching his employees, and the rest of their time touring or hanging out or whatever they wanted.
In this case, we're talking about personal contacts on both the job-seeking and recruiting sides of the coin, and there's no doubt: "who you know" is still an important job-finding ingredient, even if you're looking for a job (or an employee) halfway around the world. But what if you don't know anyone in India?
G. Michael Schneider has written a book titled On The Other Guy's Dime – A Professional's Guide to Traveling Without Paying. His OtherGuy'sDime Blog is also a great resource for finding jobs hither and yon, and has lots of practical tips on how to arrange a short-term emplyoment trip, including notes on how to rent out your U.S. house, assuming you own one, while you're gone.
Schneider is a computer science professor, but most of his advice is just as useful for a programmer or marketing person as for an academic. And he talks about opportunities far beyond India and China. Who would think about short-term job opportunities in Zimbabwe? Schneider did — and spent some time there and got paid for it. He says it's easier to find work in places like Zimbabwe and Mongolia than in, say, Switzerland, because if you have hard-to-find skills — like in IT, for instance — there my not be another person in the whole world looking for a job in the less-traveled countries.
He's also big on cold-calling. It costs nothing but a moment of your time to email a company or government ministry in a country that interests you to ask if they know of any openings for someone with your skills.
A Google search for "working overseas" brings up over 900,000 responses.
This is why I am going to end this article here; there is simply too much information to fit in a single column, so you might as well hit that Google link and look at the websites you find that speak most closely to your interests — including the part of the world that most interests you.
But before I go, I am going to leave you with one thought from Nicolia L. Wiles, a principal with Technisource in Austin, TX, who says her company, "…one of the largest US tech staffing and solutions firms, is seeing more jobs open in the US than actually going overseas. In fact, there are so many open job reqs right now that they firm is tirelessly seeking out top IT talent to fill their clients' IT staff needs."
In other words, the hiring worm seems to have turned, at least in IT. There are lots more IT jobs open in the U.S. (and elsewhere in the world) than there were last year or the year before. But if you want one of them, you're going to have to go get it.