Sep 15 2011 12:11PM GMT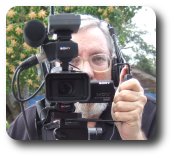 Profile: Robin "Roblimo" Miller
A recent question on my local Linux Users Group email list was about setting up an online catalog with the least amount of work. His first thought was to use Joomla with an extension or two, but several of his fellow LUG members told him that while Joomla — and even WordPress — might be bent to the task of tracking customer contacts, SugarCRM and vTiger are both designed as Customer Relationship Management (CRM) systems in the first place, so wouldn't one of them be better for the task at hand?
Hosting service Siteground has a comparison between Joomla and vTiger. They seem to think that with the exception of a few upgrade problems in the previous version, vTiger is somewhat easier to use than SugarCRM — which is to be expected, since vTiger is a SugarCRM fork whose goal is better usability.

As I write this, the person with the original email question has vTiger running in a virtual machine and says it does everything he needs done, and then some.
Oh – FYI: there are plenty of commercial CRM and CMS packages out there, but everyone I know seems to use FOSS CRM and CMS applications and is happy with them.