Apr 20 2011 5:44PM GMT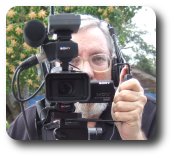 Profile: Robin "Roblimo" Miller
I don't know if you're familiar with SugarCRM. It is a company based in Cupertino, Calif. that develops open source Customer Relationship Management (CRM) software.

These are the specific positions they need to fill.
I know the CEO, Larry Augustin, pretty well. In fact, I found out about these jobs because he and I are Facebook friends and he posted SugarCRM's hiring needs on Facebook.
When you apply, you can tell them I know Larry and that I sent you. It probably won't do any good, but hey! It's worth a try, right?