May 4 2011 9:28AM GMT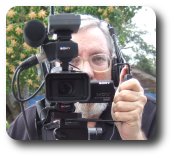 Profile: Robin "Roblimo" Miller
In my most recent post, titled Why You Need 'Social Media Versions' of Your Resume, I promised to give you a list of links to online resume-writing guides. Here it is:

The iseek.org Resume Writing Tips page is a
succinct, bullet-point format list of basic resume ingredients. A good place to start your resume-writing research.
CollegeBoard.com's Resume Writing 101
As you might expect, a resume-writing guide on a site called CollegBoard.com is going to be of most help to high school and college students looking for a first job or an internship. If that's you, read this page. If not, you still might want to read it. There is no such thing as too much knowledge when it comes to writing resumes — or just about anything else.
How to Write a Masterpiece of a Resume
at RockportInstitute.com, is an excellent excerpt from their popular book, THE PATHFINDER: How To Choose or Change Your Career for a Lifetime of Satisfaction and Success. Great info here. And if you're ready to choose or change your career, you might even want to buy their book.
Queen Associates has a Technical Resume Writing Tips
page primarily for job applicants in the "Queen City," AKA Charlotte, N. Carolina. But the advice on this page applies to anyone, anywhere, so don't pass this excellent guide by just because you live in S. Carolina. Or N. Dakota. Or (fill in here).
USAJobs.gov is the U.S. government's recruiting site, and has a
Resume and Application Tips page specifically for federal job applicants. Don't rule out the idea of "Working for America" if you're thinking about a job change, either. The U.S. government has more IT resources than just about anyone else, and has research agencies that have developed all kinds of cool stuff — including the Internet itself.
Online recruiting giant Monster.com
has a How to Write a Resume page that leads you to seven sub-pages about different parts of your resume, from How to Write an Effective Resume Title to Round Out Your Resume with Additional Information. And, of course, a link to Monster's online resume builder.
—–
So there you have it: six resume-writing help pages I believe are among the most useful ones out there. There are hundreds (possibly thousands) more, but these are some of the ones I believe are most useful for IT people who want to switch careers or get started in the job market right out of high school or college.