Apr 19 2011 4:39PM GMT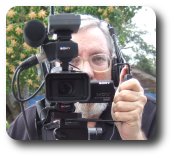 Profile: Robin "Roblimo" Miller
I've had a couple of management consultants tell me that if you want to move into management, it's better to change jobs or change where you work within your current company than to stay where you are. What if you have to fire one of your old friends? Not cool. Or are you better off starting your management career surrounded by peope who know and (hopefully) like you?

When I asked Dr. Jim Anderson of Blue Elephant Consulting whether it's better to hustle for a promotion where you are or to find a higher-level job elsewhere, he said:
Of course the answer is to do both: look for outside opportunities while pursuing "moving up the ladder" opportunities within the company. In order to be successful either way, you're going to have to be able to clearly show that you know how to communicate.

Having good technical knowledge is part of any IT job, but in order for rank-and-file IT workers to move up, they need to be able to convince an interviewer or their management that they have what it takes to lead people — and that always seems to come back to communication.
Here are some specific things Dr. Anderson says you should do to improve your communications skills:
Join Toastmasters — there's a club everywhere.
Offer to run the meeting that nobody else wants to run, let alone attend. Then turn it into a productive meeting.
Find ways to collect IT success stories and publicize them. IT is always doing a lot of good things, we just never have the time to talk about it.
Find ways to reach out to other departments — start a lunchtime brown-bag session where you explain the trends in IT ("cloud computing", the RSA break in, etc.).
Actually use the blog system that your company set up to write interesting blogs that other departments actually want to read.
By showing that you know your IT stuff and can clearly communicate it to others, you will rise above everyone else in IT who just wants to talk tech. This is what gets you noticed, and thats how you get promoted (or find that "one level up" job).
Miguel Valdés-Faura, CEO (and founder) of France-based open source software company BonitaSoft, suggests that even before you're ready to advance into management, you should think about the skills you'll neeed and how to acquire them. Specifically, he says:
The most tried-and-true approach for advancing in the IT field is to take a developer/engineer position in which you'll be able to work with a capable, intelligent team to hone your skills on a particular subset of IT.

This can be done at a start-up or a Fortune 500 company; it doesn't matter, provided that you're given the opportunity to be a sponge and soak up as much as you can from more experienced practitioners as you seek to establish a niche of your own.
Note that Miguel has followed his own advice. He worked for European software giant Bull for a number of years, then started his own company.
Chad Smith, IT manager for Braincells Inc., says:
As an employee on the technical track (anything below IT Manager), you should be able to get one promotion to the next technical tier, even if it doesn't exist at the company. This is how titles such as "systems architect" usually come into being.

Moving up the ladder through several positions (from help desk to architect or whatever) is extremely difficult to accomplish at one company, unless you plan on staying there for 15 years. After the first promotion, any further promotions seem to take much more time to achieve.

I also believe you can break into entry level management from the technical track at almost any company, but don't expect to go much higher than that. You will advance your career faster by moving to another company at the same level or one above, stay through the first promotion, then look elsewhere again.

I've held every title from Jr. Sysadmin to IT Director, and in 18 years I've never seen an individual rise from entry level through to executive management at the same company. At some point you reach the glass ceiling and have to change companies to continue moving up.
Next week: IBM executives pinpoint five niche IT career areas where they expect to see rapid growth in coming years.