Sep 6 2011 11:39AM GMT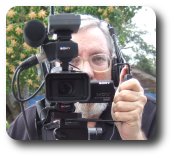 Profile: Robin "Roblimo" Miller
I love to read Foote Partners Press Releases. The one I'm looking at now is headlined FOOTE IT NEWS ANALYSIS – Bureau of Labor Statistics US Employment Report – August 2011 — which may be a wordy title, but has a lot of fine, red-meat analysis in its body. I think my title summarizes it pretty well: Post-Labor Day Blues: IT Jobs May Be Scarce, but Almost All Other Jobs are Even Scarcer.

Let's not forget that our poor USA now has 6 million people who have been out of work for 27 weeks or more and 977,000 "discouraged workers" who have given up on their job hunts — that the government knows about. I personally suspect that we have a lot more "discouraged workers" than that, but I don't put out employment stats for a living so I don't want to get into that. Instead, let's get back to Foote:
U.S. employment numbers released Friday by the Department of Labor's Bureau of Labor Statistics (BLS) revealed a net gain of 13,700 IT services sector jobs in August, representing the fifteenth consecutive month of positive job growth in these job segments in
federal employment data
That is better than almost any other set of job categories the federal government tracks, besides nursing home aides and other bottom-of-the-food-chain health care workers who don't get living wages.
Foote goes on to point out:
6,000 new jobs were added in the Management and Technical Consulting Services and another 7,700 jobs in the Computer Systems Design and Related Services employment segments in August—2,200 more than in July—for a total of 122,700 added in these segments over the past twelve months (70,800 in last six months).
There's a down side, too:
Meanwhile 47,300 jobs were lost in the two other IT-related jobs segments, Telecommunications and Data Processing, Hosting and Related Services, an aberration caused by a labor strike in the telecommunications industry that removed 45,000 workers from company payrolls during the August survey reference period. This is in contrast to an average monthly loss of 2,483 jobs in these segments in the prior six months (2,708 monthly losses over prior twelve months).
So the Verizon strike is screwing things up, but even without it the sectors mentioned above have been bleeding jobs — except that they really haven't been.
Specifically, David Foote says:
At this point I don't think anyone should be surprised that skills acquisition, not recruiting full time people, has been the bigger focus in the past few years for employers managing IT resources. Much of this acquisition has been accomplished by farming work out to consultants and contractors, to part time employees, offshore vendors, and to managed services and cloud computing suppliers. As a result the revenue growth numbers in the services industries have been strong and the forecasts for continued expansion equally robust.
So more work is going offshore, as has been the case for a number of years, now, a trend likely to continue until our government smartens up and levies hefty tariffs on all imports, including services and intellectual property.
But there is also more work being done by consultants and contractors, one or the other of which you may want to become. Or, if your corporate IT job is looking a little insecure but you don't want to go off on your own, you may want to look for work with managed services or cloud computing providers. Things seem to be looking up for them.
In any case, while our economy is certainly in a shambles, IT people are less shambley than almost anyone else. It's a time to count blessings and either hunker down in the jobs we have or, if those jobs are likely to go away, start our own businesses or very smart, highly-targeted job searches.