---
June 18, 2012 4:18 PM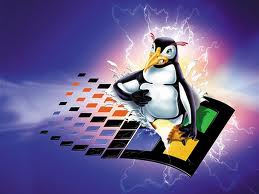 That is the title of a keynote I gave at the recent Southeast LinuxFest. And I'll say the same thing to you that I told the LinuxFest audience: Linux knowledge will increase your market value as a sysadmin or IT manager, but there is no such thing as a pure "Linux sysadmin" in today's world.
Continued »
May 24, 2012 7:46 AM
You've Closed Your IT Security Holes, but What About Your Bosses?
Here you are, Mr. or Ms. Totally Skilled IT Security Honcho, detecting intrusions before they happen and using cloud-based digital antibiotics to eliminate Windows funguses before they infect your systems, but you still have bosses, and they can be major points of malware infection and other IT insecurities — unless you take the time to train them about baddies who specifically go after them using spear-phishing tactics. Continued »
---
May 15, 2012 5:23 PM
A book titled Innovation Generation, by Dr. Roberta Ness, asks this question, then talks about how to become more innovative. It seems a little funny, but the person who wrote the publisher's blurb for this book used the phrase "think outside the box," which is about as uncreative a description of this book's subject matter as a human being can use. Did the blurb writer not read the book? (Whatever.) In any case, in her book Dr. Ness talks about "frames" rather than boxes, and her frames are not the boxes outside of which you are supposed to think when you are creating. Instead, Dr. Ness's frames are more like points of view. Continued »
---
May 9, 2012 3:08 PM
Now and then I like to read the latest Foote Partners News Analysis (pdf). Their grasp of the IT employment market is better than almost anyone else's, and they're a true research organization with no corporate axe to grind. This month's report starts by saying, "An analysis of Friday's release of the April 2012 U.S. employment numbers by the Department of Labor Bureau of Labor Statistics (DOL/BLS) reveals a net gain of 9,800 jobs across four jobs segments commonly associated with IT professionals. Two of those segments specifically representing IT services industries, Management and Technical Consulting Services and Computer Systems Design and Related Services, increased by 13,800 jobs in April, for a total gain of 45,300 jobs in 2012 and 124,100 over the past 12 months. Telecommunications employment continued to erode, losing 4,000 more jobs in April for a total of 14,300 jobs lost this year and 42,000 in the past year." Continued »
---
April 30, 2012 1:30 PM
How to Find a Job on LinkedIn, Facebook, Twitter, and Google+ is the title of a book I just finished reading. Note that if and when you look for this book, you want the "Fully Revised and Updated Second Edition," not the outdated first edition. The cover price is $20; Amazon price is $13.36, with other online booksellers offering similar savings. If you are an IT person or work in any other field that deals heavily with the Internet or technology, this book is well worth $13.36. Heck, it's worth $20. In fact, the section on LinkedIn, alone, is worth that much. Continued »
---
April 16, 2012 2:07 PM
Even if you're on a low-salt diet, you might want to take this much optimism with a grain or two. There's even an optimistic chart, which you can see by reading the (PDF) report itself. But Randstad Technologies is a giant in the field of HR recruitment and consulting, and world-famous Harris Interactive did the survey, so who are we to question them?
Continued »
---
April 5, 2012 1:46 PM
I asked a bunch of people who routinely hire programmers and IT consultants how they went about selecting them. Learning what they look for just might help you find more work… Continued »
---
March 28, 2012 2:25 PM
IT Security is an ever-growing field. Every year more hackers and crackers try to steal your bank PIN number, mess up your nuclear fuel centrifuges, jam your attack drones' control signals, steal your company passwords an other secrets and…. it goes on and on, to the point where, Hord says, over two million (2,000,000) new IT security people will be needed in the next few years. Should you be one of them? Do you have the skills to be one of them? If not, can you acquire those skills? Note that Hord works for an organization — (ISC)2 that teaches security classes and runs certification tests. Naturally, Hord is boosting his group's services a bit, but his information and advice is straight-up, and if you would rather learn and get your cert elsewhere, that's fine. The point is to get good IT security skills and possibly a test-based certification somehow or other, because in a crime-ridden world, IT security skills mean IT job security.
[kml_flashembed movie="http://www.youtube.com/v/E7oOCMUyFvk" width="425" height="350" wmode="transparent" /]
---
March 22, 2012 10:59 AM
One of the greatest (and oldest) features on the famous Slashdot "News for Nerds" website is the Ask Slashdot section. It may have been the first example of online crowdsourcing. In any case, an Ask Slashdot question will get dozens or hundreds of answers from experts who know what they're talking about, along with plenty of silliness. (The trick is to set your comment reading level to +3 or above so you don't see the stupid stuff.) Today I'm reading a recent Ask Slashdot piece titled Finding an IT Job Without a Computer-Oriented Undergraduate Degree. I'm quoting a few of the highest-rated answers here, but you'll learn even more if you read more than we have room for in this little blog.
Continued »
---
March 15, 2012 4:24 PM
I am reading a book titled The Virtual Manager, which is about how to hire, train, motivate and retain people who work from home or remote offices instead of in a cubicle farm where you can watch them all day. It's a pretty good book, not only if you're a manager dealing with a virtual work force, but also if you're a virtual worker learning how to deal with remote managers.
Continued »
---