Dec 6 2011 12:06PM GMT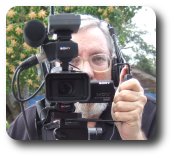 Profile: Robin "Roblimo" Miller
"In an analysis of Friday's release of the November 2011 U.S. employment numbers by the Department of Labor Bureau of Labor Statistics (DOL/BLS), Foote Partners reports a net gain of 9,600 jobs in two IT services job sectors — Management and Technical Consulting Services and Computer Systems Design and Related Services — representing the eighteenth consecutive month of positive job growth in these job segments." All right! Once again, it's better to work in IT than in almost any other field.

In the last year the IT sector saw 129,800 new jobs, while people in other fields saw fewer jobs than ever. Unemployment was a bit lower in some months, but some of that was apparently because a whole bunch of people stopped being "unemployed" because they gave up on finding jobs. In the screwy world of government employment statistics, this means they are no long unemployed, even if they still don't have jobs. But if you have any kind of half-decent IT skills, this almost certainly doesn't apply to you. If you can't find a job where you live, you can almost certainly find one somewhere else.
Some scary statistics from Foote Partners about non-IT employment:
The number of "discouraged workers" –- those who have given up looking for jobs — increased by 315,000 unemployed workers last month.
The number of long term unemployed, defined as those jobless for 27 weeks or more, was little changed at 5.7 million and accounted for 43.0 percent of the unemployed.
The civilian labor force participation rate declined by 0.2 percentage point to 64.0 percent.
2.6 million persons were marginally attached to the labor force in November, 100,000 more than one year ago. These individuals were not in the labor force, wanted and were available for work, and had looked for a job sometime in the prior 12 months. They are not counted as unemployed because they had not searched for work in the 4 weeks preceding the survey.
The number of persons partially employed (sometimes referred to as involuntary part-time workers) dropped by 378,000 over the month to 8.5 million. These individuals were working part time because their hours had been cut back or because they were unable to find a full-time job.
Another note from David Foote: "While jobs were expanding in the Technical Services industries over this period, they were declining in the two Information Industry tech segments, Telecommunications and Data Processing, Hosting and Related Services, which together recorded net job losses of 42,900 and 21,800 in the last twelve and six months respectively."
The trend away from these declining IT employment segments and toward the jobs Foote lumps together as "Management and Technical Consulting Services and Computer Systems Design and Related Services" has been going on for several years. In previous conversations with David Foote, he's told me this is because there are fewer people with IT job titles out there, not fewer IT people. What he's said repeatedly is that we're seeing the growth of what he calls "hybrid IT-business professionals."
The hybrids, a group Foote says are almost impossible to track, might be accountants who have strong IT knowledge and experience or engineers who do at least as much programming as engineering.
What Foote hasn't quite said directly here is that if you are an IT professional and want to keep working with computers, but want to increase your chances of moving up the IT employment ladder, you should learn about something besides IT that you might enjoy doing while still working at least partly in IT.
And with the way IT has become ubiquitous in today's world, that additional field could be almost anything from classroom teaching to mechanical engineering to medicine. With your IT skills as a base, you have an amazing array of possibilities open to you — as long as you're willing to seek them out and pursue them.