Jun 13 2011 5:45PM GMT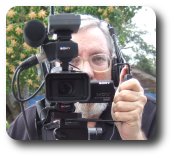 Profile: Robin "Roblimo" Miller
Sramana Mitra, an entrepreneur and strategy consultant in Silicon Valley, says one of the best ways you can improve yourself as a programmer is to spend less time programming and more time learning about the arts and interacting with other people.

Sramana says Silicon Valley is full of one-dimensional people who are very good at what they do but are "not spending time with people."
This is not a woman addressing "you programmers" or "you IT industry people," because she has major programming and IT chops herself, including a Masters in EECS from MIT and a Bachelors degree in Computer Science and Economics from Smith College.
The thing is, Sramana says, it's no longer enough just to be a bit-twiddler, assuming that ever was enough. Look at the people who start successful Internet companies and you see that sure, they might be able to write code, but their main skill is in figuring out what people need, and only then setting down to write code — or to tell other people what to write.
Moving on up
In Sramana's view of Silicon Valley, the local creative process started with chips and is now focused on high-level applications that interact directly with human beings. Building chips and writing their instruction sets took (and still takes) great knowledge of electronics. Writing applications for people takes great knowledge of people, and you can't get that knowledge sitting in front of your computer, because we have five senses, not just the two (vision and sound) that come to us through our Internet connections.
Instead of spending all your time in IRC, you must connect with other people face to face. You need to dance with them; to look at art, and discuss art and music and perhaps literature with them. The idea here is that a well-rounded programmer will write software that is more tuned in to what non-programmer people actually need than someone who spends all day and night staring at a screen.
The renaissance salon
Picture a small group of people who get together weekly and play music or show art or discourse on their latest work. This is a salon, and in Paris the leading renaissance salonnière was Madame Marie-Thérèse Rodet Geoffrin. She invited groups from one discipline to her house on Mondays and another on Wednesdays. With each participant bringing something to present, even if it was just an amusing tale they'd picked up that morning, conversation was lively, and everyone went away knowing something they hadn't known before that evening.
In the 1970s, a woman named Sonia held regular salons in her San Francisco (Mission District) home. I attended a number of them and always came away, as intended, knowing not only something I hadn't known before, but something I didn't even know I didn't know. This is a common, happy result of enjoying the company of people you might not meet in the course of ordinary life, and it is the essence of the salon experience.
Sramana is trying to bring salon culture to Silicon Valley, where, she says, "Many of our nerds are absolutely brilliant. But to achieve brilliance in the next phase of Silicon Valley's history, they perhaps need to interact more with some liberal arts types."
Silicon Valley: The Next Decade
This is the title of a June 4, 2011 post on Sramana's blog, and it's where I cribbed the quote in the preceding paragraph.
If you are interested in becoming a 21st century software or Internet entrepreneur — or in becoming a more human-oriented IT person at any career stage from entry level on up, you should read that blog post and spend some time thinking about what it says.
And if you are already a wealthy Silican Valley magnate, please note that Sramana mentions rich renaissance patrons spurring the creation of works by Leonardo da Vinci, Michaelangelo, and others. And how, compared to Florence during the Enlightenment, Silicon Valley is a cultural wasteland.
Silicon Valley in 2020
The third page of Sramana's Silicon Valley: The Next Decade post talks about how it might be to live in a culturally-enriched version of the place, circa 2020. It certainly does sound nice, although I personally believe that in many ways the Silicon Valley culture district is San Francisco, which already has plenty of galleries, restaurants, and places for innovative musicians to perform.
Now let's think outside the Silicon Valley box. What if we used the presence of a thriving arts community somewhere else to lure technologists or to serve as the nucleus of a new arts-plus-tech region?
This is certainly not a new idea. Urban studies pioneer Richard Florida has built a career by saying, over and over, that bringing in lots of creative people in one field can lure creative people in other fields until you have a critical mass and, Presto! Silicon Valley.
Or a Silicon Swamp, Silicon Alley or Silicon Prairie.
Naturally, a whole lot of killjoys have pointed out that Stanford, Berkeley, SF State, and other local research universitie, are probably a larger factor in Silicon Valley being Silicon Valley than the presence of a strong creative community, and this is entirely possible.
But that's all macro stuff. At the personal level, no matter where you live, the more time you spend dealing with actual, living and breathing people, the more likely you are to pick up what they need and want from the technology they use — and from technology they would like to use, if only it existed.
And this is where you come in, isn't it?