Nov 8 2011 2:42PM GMT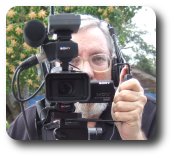 Profile: Robin "Roblimo" Miller
You've heard of Drupal, the widely-used CMS. But you probably have not heard of Acquia, a company that "gives you answers, tools, and support to make Drupal even better." Not shabby. Even better, Acquia is searching for new grads or recently-discharged military people to attend their Acquia U and learn all about Drupal — at their expense. Even better, they'll pay selected candidates to learn.

The course length is 6 weeks, starting in January 2012, and you need to be in or near Burlington, MA, to attend.
They say, "Computer Science or Engineering backgrounds are preferred, although exceptional candidates from all backgrounds will be considered," which leaves things pretty wide-open.
Acquia will offer jobs to their favorite Acquia U grads, but others need not despair. According to a press release Acquia sent me, "Job aggregation site indeed.com [is] reporting nearly 3,000 open positions for those with Drupal skills."
The downside here is that Acquia is only going to put 10 people through their first session. But this is just a beta. They plan to continue Acquia U, with new sessions every semester, and they have plans to give their course in other places, some of which will hopefully be warmer than the greater Boston area. And chances are, they'll have more than 10 people in future courses, so if you apply for Round 1 but are not selected (or don't want to spend winter in Massachusetts), don't despair. You'll have many other chances to have Acquia teach you about Drupal.
There are also many other ways to learn about Drupal, including both paid and free online courses. (Google is your friend.)
It's also possible that Acquia will put some or all of their course material online. An awful lot of companies are doing this, because in a world where airline travel seems to get nastier every month, online teaching saves crazy amounts of money and trouble.
And now, with the advent of simple content management systems like WordPress, it has become the work of moments to set up a basic instructional site, and a dozen hours or a few hundred dollars can make that site into a true work of art.
Wait! Did I just say WordPress? I meant Drupal. Really. WordPress is simple, but Drupal is much better for a high-finish professional site, especially if it has a lot of embedded video and graphics — as a serious instructional site should.