Jul 28 2011 10:52AM GMT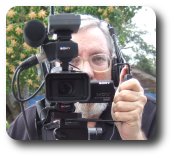 Profile: Robin "Roblimo" Miller
Monday, July 25, this column asked the question, Where's the Best Place for a Programmer to Live? We got a stack of excellent answers — more than we had room to publish in a single article. So today we have more answers for you.

Sheel Mohnot, Director of Business Development for FeeFighters, says, "Chicago is the best place to be a programmer… It has a really low cost of living, coupled with a great lifestyle and a burgeoning tech scene."
Brian Kelly, Director of Software Architecure at TimeTrade Systems, boosts the Boston area. He says:
Boston "…has it all: ski resorts, sunny beaches, Irish pubs, and plenty of well-paid jobs around to fund regular excurions to each. Plus, it's got more super-smart nerds coming out of local colleges each year than you can shake a joystick at."
If Boston doesn't appeal, Don West, Director of Customer Support at Ability LLC, says:
Northwest Arkansas is a beautiful place to live, one of the best in the country because of the low population and awesome access to outdoor activites. Programming jobs are not hard to find, and the starting pay of $35-$40k per year is not bad either.
Or how about Florida, between Palm Beach and Daytona? We got this blatant recruiting pitch for a company there:
The best place to be a programmer is Port Saint Lucie, Florida if you could be so lucky as to work for Bongiovi Acoustics. The company's pedigree is in the studio as it's helmed by record producer and award winning engineer Tony Bongiovi (yeah that Bon Jovi) who produced his cousin Jon's first record and discs for Aerosmith, Talking Heads, The Ramones, Black Sabbath and designed and built the world famous award winning Power Station studios where Bruce Springsteen recorded Born in the USA and Madonna recorded Like a Virgin.
Um.. okay. This was sent in by Gail Parentau of Parenteau Guidance. Sounds like an interesting job lead, if nothing else.
And Michael Barfoot, a recruiter in N. Carolina, writes:
I think the best place in the US to be a Programmer is the Triangle area (Raleigh, Durham and Chapel Hill). You can reinforce this with several points. The Greater Raleigh Metropolitan area is the fastest growing in the US. Raleigh alone grew 42% between 2000-2010. Fully staffed, Research Triangle Park has 40,000 computer employees. Raleigh is the capital of North Carolina and has several IT related, government positions. We have 3 major universities within a 30 mile radius (N.C. State, UNC and Duke-They help educate upcoming IT professionals and they employ several others). Raleigh was also named the number one place in the country to live by a publication recently because of several of these reasons, as well as schools and cost of living. Also, Raleigh has won that title at least 5 times in the last 15 years and is almost always listed as one of the 10 best cities to live in the US.
I have friends who live in or near Raleigh and love it, and know people who live in (or near) and like Chicago, Boston, and Port St. Lucie — and a few who echo Ryan Bednar, CTO @ Tutorspree.com, who says he's lived in both San Francisco and New York, and believes that "salaries for programmers are slightly higher in SF than NYC, but NYC is a much better place to live, so NYC wins right now."
It's good that we have so many different tastes in places to love. Otherwise, we'd all live in a single 3000 story high-rise, and the rest of the country would be covered with robot-run farms where all the crops were irrigated with Brawndo.