May 25 2011 2:48PM GMT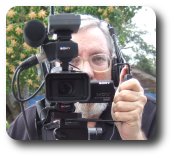 Profile: Robin "Roblimo" Miller
Linux developers and Perl coders both have conferences. So do HR people. They even have one every year specifically for HR technology. You might want to go to it, for two main reasons:

Meet them on their home ground. This is a great time and place to meet the HR people who have been passing over your resume and show them, in person, just how bright and wonderful you are. Take lots of copies of your resume with you. Perhaps even have some business cards printed with links to your resume online. But wait! That's not all!
This is an HR Technology conference. It's about technology in HR. In my last post, I quoted Foote Partners CEO David Foote, who told us IT has become so decentralized that you're more likely to find an "IT job" in another department than in a department with "IT" on the door. HR people obviously have technology needs, same as everyone else — as witnessed by the fact that they have a whole conference devoted to HR technology. And wouldn't you make a great (GREAT, I say) in-house techie for some lucky HR department?
The expo portion of the "conference and expo" costs $150 — but with a bit of adroit online form-filling, and any real or perceived HR job connection, even if it's with your own one-person consulting operation, you can get that waived.
The full conference costs $1345. You probably shouldn't spend that; if you go to this shebang, you're there to meet people, not attend sessions other than the "hallway sessions" that always spring up at conferences — and are often a source of more knowledge than the formal ones, anyway.
So you'll spend between $0 and $150 on the conference itself, plus transportation to and from and lodging in Las Vegas.
But those costs may not be as brutal as in most other places. A big reason a lot of conferences are held in Vegas is that it's just about the cheapest big American city for airfares and hotels, plus there are cheap belly-filling buffets at almost all the hotels.
The catch is that this cheapness is to entice you into the casinos, which can be decidedly un-cheap if you're not careful. So stay out of those casinos!
But hey! A good excuse for a trip to Vegas? And a chance to find a job at the same time?
Not shabby, neighbor.