Sep 13 2012 10:20PM GMT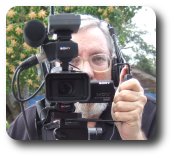 Profile: Robin "Roblimo" Miller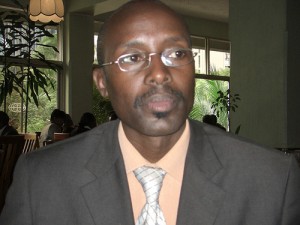 Evans Ikua is the Lead Consultant for Nairobi-based LANet Consulting Group and chairman of the Linux Professional Association of Kenya. We were going to do this as a Skype interview, but bandwidth problems forced us to fall back on the old standby: email. Either way, it's an informative look at how a Linux user can make make a living in a country we associate more with coffee and safaris than with high technology.
How long have you been using Linux/FOSS?
I have been using FOSS for the last 10 years.
How did you first learn about Linux?

I first learned about Linux about 15 years ago when a friend of mine installed his computer with Red Hat.
Then 5 years later I started out on my own offering IT solutions and website design to small firms. I was trying to do a web portal using a CMS and I was shopping for a robust CMS to use. The ones that I saw online were very expensive and proprietary. When I asked a friend of mine from the Netherlands (Joost Dam) if he knew of a cheaper one, he was horrified that I was actually thinking of buying a CMS.
He promptly pointed me to SourceForge and the rest is history. From then on I was able to see the possibilities that open source provided for me and others like me to offer cutting edge solutions to clients and earn a living using the tools available.
Joost also gave me a number of books, including the LPIC 1 Bible, so I got to learn more about open source and Linux.
Tell me about the IT work scenario there – salaries compared to U.S.?
The work scenario in Kenya is very competitive. You cannot compare the salaries to what you have in the US. We have a large pool of highly educated people in Kenya and we actually export our labor to all the markets in the world — including the US, where we have given them a President 🙂
We are currently building what we call the Africa Silicon Savannah, a techno city called Konza City. This new city is 60 KMs from the capital, Nairobi, and will host major global players in IT, with research and business outsourcing as the key drivers.
IBM last week launched its first research lab in Africa right here in Nairobi and we see a lot of other major global players setting up shop here.
How about if someone from the U.S. wanted to set up an IT-related business there? Hard? Easy?
Setting up a business here is pretty easy nowadays. The Government has gone out of its way to ensure that starting and operating a business is easy. There are tax incentives and the infrastructure is in place. We are currently in the process of creating an even better operating environment, and foreign companies are very much welcome.
How about connectivity?
About 7 years ago, the East Africa coast was the only place on earth without a submarine fiber optic connection to the Internet. Today we have 4 cables landed at the Kenyan coast, with terrestrial fiber already in place all over Kenya.
There is a project underway with World Bank financing that is going to connect every village to the Internet through fiber. We have probably the highest per capita connectivity in Africa; if not we must be in the top 3. More and more people are connected on mobile devices using mobile networks.
Kenya is the global leader in mobile money transfer, owing to the success of M-Pesa, which transacts billions of dollars worth of cash every year.
With M-Pesa, you can send money to your grandmother in the remotest village in seconds, and you can pay all your bills, pay at the supermarket till, and buy a beer at your local.
What about government regs and hurdles?
These have been reduced a great deal. There are a great number of reforms taking place. We have a new constitution which guarantees more freedom and democracy. The Government is now in check. More importantly, the Judicial system is more free and has gained more confidence from the public.
Through the Ministry of Information and Communication, all one needs to do is walk into the Permanent Secretary's office, sometimes without an appointment, and you are sure that someone will listen to you.
How did you hooked up with LPI, and how long ago?
I started offering LPI training about 6 years ago. Then 3 years ago I got involved in ict@innovation, a program of FOSSFA (The African FOSS Foundation) and GIZ (the German aid agency). Ict@innovation is a program that aims to build capacities in African SMEs to offer quality FOSS solutions through training and certification.
Here I was managing the Certification pillar and this is what brought me closer to LPI. When the opportunity to represent them in East Africa came along, I jumped in. This is my 2nd year representing LPI in East Africa.
Are you having much success with LPI in Kenya?
What we have for LPI in Kenya and the wider East Africa is a lot of untapped potential. We are therefore investing a lot into marketing and advocacy. We see us realizing this potential in the coming years, at least 3 years to come.
In the long run, there is a lot of interest being generated regarding Linux and FOSS. More people are getting to know Linux and FOSS. For instance, the Software Freedom Day event is one of our major marketing events. We are therefore investing a lot in it to generate more and more demand for FOSS solutions.