May 23 2011 5:00PM GMT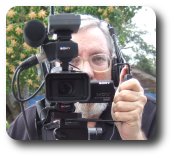 Profile: Robin "Roblimo" Miller
How can this be? Simple, according to David Foote, CEO of respected IT research firm Foote Partners, LLC: most of the new "IT jobs" don't carry IT titles. They're jobs with titles like "accounting analyst" or "research journalist." In April, 2011, Foote says 19,200 new "IT hybrid jobs" were created, while 1400 jobs were lost in Telecommunications, Data Processing, Hosting, and Related Services. Obviously, it's no longer enough just to be "an IT worker."

In the last year, 98,300 new jobs have been created in the fields the federal government calls Management and Technical Consulting Services and Computer Systems Desgn and Related Services, while 41,400 were lost in Telecommunications, Data Processing, Hosting, and Related Services.
So this isn't a one-month statistical blip. It's a serious shift in IT employment.
Foote says, "The trend of employers no longer wishing to employ large numbers of their own full-timers in what are mostly pure technology IT jobs has been building over a very long period of time." We now have managed services, offshoring, and "the cloud," all of which cut the need for traditional (or at least traditionally-titled) IT workers.
But, says Foote, "by far the biggest force of all shaping change in jobs and in the overall composition of the IT workforce has been the fact that the role of information technology in the enterprise is now so pervasive that managing it is distributed throughout the enterprise."
So over here you have a couple of people in the marketing department who just happen to have mad IT skillz. And over there you have a few who are pretty good programmers but are part of a mechanical engineering team instead of being locked behind a door with a sign on it that says, "Here There Be Programmers."
Foote says his research shows that these "multiskilled IT-business specialists outnumber the traditionally skilled IT workforce by roughly four to one."
But the federal government's job statistics haven't caught up with this shift in IT employment practices, so all we know about these new multiskilled IT-business specialists is that there are a whole bunch of them — he estimates around 20 million — out there, and that government agencies undercount them because they don't fit into traditional job pigeonholes.
"Does this mean I should go back to school?"
Maybe it does. If there's an employment field outside of IT that winds your stem, check it out. If you're interested in marketing, Foote says you should look at marketing studies — or at getting some direct marketing experience, which is better to have in today's business climate than a degree or other "paper" certification.
But whatever you do, be glad that you're in a field where demand isn't dropping the way it is for, say, American (and even Chinese) furniture factory workers.
A little adroit resume-wrangling, coupled, perhaps, with a willingness to move, can make a person with IT experience and skills among the most employable and best-paid workers in the world.
Link: Foote Partners study quoted above.