Oct 13 2011 2:18PM GMT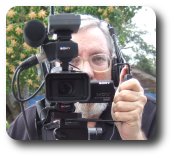 Profile: Robin "Roblimo" Miller
"Robin Miller, a journalist, posed a thought-provoking question: What skills will IT professionals need in the next decade?" Why, that would be me. And you can read a number of answers to that question here: IT Positions Least Likely to be Eliminated in the Next Decade. But wait! There's more — courtesy of Marian Thier.

Marian is the person I quoted above. That quote is the beginning of a post on her Listening Impact site, which goes on to say:
My initial response was to examine task-related skills, but that's not my field, I'm an executive coach and trainer, so I looked inside my knowledge-base. Two clients immediately came to mind to help form my answer:

Let's call them Matt and Stephanie. Matt is the CIO of a non-tech company, and Stephanie is a project manager in a hi-tech company.
And with that, it's time for me to get out of the way and let Marian tell her own story, which you can read by clicking on her article titled Translators, IT Professionals of the Future.