Feb 16 2012 3:21PM GMT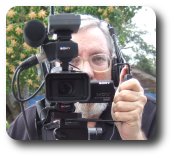 Profile: Robin "Roblimo" Miller
"No one disputes that that tech jobs are fueling the economy in the U.S. and around the world. The U.S. President said in his recent State of the Union address that there are twice as many openings in the science and technology sector as there are people to fill them. But where exactly are these jobs? And, who exactly is landing them?"

This is the first paragraph of an article at the Linux Foundation's Linux.com website titled Need a Job? New Study Says Learn Linux.
The Foundation's first-ever Linux Jobs Report is now available as a downloadable PDF file. They also have an interview with a Dice.com person who says, "It's not a surprise to us that Linux talent is in demand, but what is surprising is the fact that 85 percent of companies report having difficulty finding qualified Linux professionals."
So, qualified Linux professional, that means you are in demand!
And if you are not a qualified Linux professional, you may want to become one.
At the very least, install Linux on a computer or two at home and start messing with it. Which distributions? Probably Red Hat clone CentOS, and purist favorite Debian, not because they're the easiest to use, but because they're what you're most likely to find in an enterprise installation.
It's also okay to cheat and start out with Debian-derived Ubuntu, which is more GUI-oriented than Debian or Red Hat (or Red Hat clone CentOS).
You can get plenty of free Linux help from Linux User Groups. That's a Wikipedia link. Using the search terms "Linux User Group" or "LUG" and the name of the nearest major city or town to you in Google is almost certain to turn up a LUG near you. Even if there's not one that has meetings that are convenient for you to attend, there are plenty of LUGs whose primary "meetings" are email lists or IRC channels. F2F or online, Linux users are generally helpful if you ask politely for aid rather than demanding it in a huff.
Many community colleges and most universities offer some sort of Linux classes. And there are Linux certifications galore you can obtain by taking tests. Rather than hashing through all of them here, I'll give you a link to a Google search for "Linux certification" that will give you an overwhelmning amount of information.
Another great reason to start playing with Linux is that it's fun. In fact, once you get used to running Linux and other Free and Open Source Software (FOSS), you'll probably find most proprietary operating systems and software somewhat confining. But this doesn't mean you should stop using them. As an IT manager friend of mine says, "In my shop there's no such thing as a Linux sysadmin or a Windows sysadmin." If you work for me, you're a sysadmin. Period."