Mar 22 2012 10:59AM GMT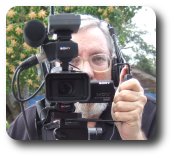 Profile: Robin "Roblimo" Miller
One of the greatest (and oldest) features on the famous Slashdot "News for Nerds" website is the Ask Slashdot section. It may have been the first example of online crowdsourcing. In any case, an Ask Slashdot question will get dozens or hundreds of answers from experts who know what they're talking about, along with plenty of silliness. (The trick is to set your comment reading level to +3 or above so you don't see the stupid stuff.) Today I'm reading a recent Ask Slashdot piece titled Finding an IT Job Without a Computer-Oriented Undergraduate Degree. I'm quoting a few of the highest-rated answers here, but you'll learn even more if you read more than we have room for in this little blog.

The questioner wrote:
Despite my degree being in psychology, I have an immense interest in computers and the typical 'hard science' fields. How can one with a degree that is not related to computers acquire a job that is centered around computers? At the moment, I am self-taught and can easily keep up in a conversation of computer science majors. I also do a decent amount of programming in C, Perl, and Python and have contributed to small open source projects. Would Slashdot users recommend receiving a formal computer science education (only about two years, since the nonsensical general education requirements are already completed) before attempting to get such a job? Anybody else in a similar situation?
Motard (Slashdot user name) replied:
Look around at what software, systems and/or online services you're currently using and are well familiar with. Then look for a job at one of these companies doing phone (or other) support. Your psychology degree will help to establish you has someone who can help people. Once you get in the door and can get your hands on the internals, you can use what you learn talking to customers to propose improvements (including offering to develop them yourself).
From RWA2:
I've known plenty of people in IT without CS degrees, including English majors. They're great co-workers and seem quite happy getting things like technical documentation and training, which companies always need to handle their attrition, and are a hella more respected than the phone support / QA "infantry".

You might want to look into getting some technical certs to help get your foot in the door… just look at what kinds of requirements some of your job reqs have and invest in some of those certs. You could likely cinch one in maybe a month of cramming with a study guide and an exam for a few hundred $$. If you have a couple thousand to invest, you could even do one of those 1-2 week-long prep courses and get it done faster.

Preferably once you have a nice job, they would be happy to help put you through further certs and degree programs to strengthen their workforce (and your credentials), so try to take advantage of that situation.
ohnocitizen says:
I didn't major in Computer Science myself (a mix of pyschology, philosophy and other subjects made up my degree). I was able to get my first job by trading on work I'd done in the FOSS community. Rather than going for another degree of any sort – go for experience and build a portfolio. A lot of programming jobs these days ask to see code you've written. If you have a slick portfolio page, a well written project on github, or have submitted patches to a FOSS project related to the job you want – you are giving yourself an edge over someone with a seemingly more relevant degree. Also, don't be afraid to sell the value of having a non-related degree. With an unusual background you will bring novel problem-solving tools to the table.
The consensus seems to be that if you can demonstrate strong IT skills, ideally through work on an open source project where prospective employers can look at code you wrote, you're in better shape than someone who has a CS degree and little or no real experience. Of course, a lot of HR departments aren't smart enough to realize this, so — several responders say — you may want to look for your first job or two in smaller companies that don't have obstructionist HR people.
And, some Slashdot users say, after a few years of provable experience the lack of a CS degree won't really matter.