Sep 26 2011 11:52AM GMT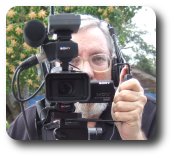 Profile: Robin "Roblimo" Miller
If you make either consumer or business software for your living, or plan to go into business making software at any point in your career, you need to pay close attention to Facebook's recent user interface (UI) changes and how they have confused users in ways that Facebook's management surely did not expect.

One of the silliest things about the latest Facebook changes and the general pall of uncertainty they have cast over the site is that they have allowed this pernicious rumor to take flight yet again: that Facebook is going to charge $9.95/month starting… it depends. Next month? At the end of the year? There are several versions of the rumor floating around. My Facebook friends haven't spread it, but my wife's family and friends — who tend to be comparatively unsophisticated when it comes to Internet matters — certainly have.
I know. The real Facebook problems have to do with privacy, as described in an article Dave Winer wrote on Scripting News, headlined Facebook is scaring me.
My wife's average Facebook friend has no idea what Winer is talking about in that article. I'm sure hardly any of them have followed this Hacker News conversation, either.
Expecting consistency but not getting it
Unsophisticated computer and Internet users, which is the vast majority of them, have no idea what happens behind the monitor screen to make all the technology work. They know that if they push a particular key something will happen, and they are puzzled if they push that key and it doesn't. In recent weeks Facebook has given them many surprises, including the puzzling Timeline feature that is now in beta.
Facebook has always had a little "game of chance" flavor to it. When you log on, will you see post highlights or the most recent posts from your friends? Will there be a chat window obscuring part of your page, that you need to "X" to get rid of — not because you don't like that person, but because you don't want to chat right now?
It's endless. And the recent visible changes, not to mention the privacy stuff, can make your head spin even if you are a long-time, sophisticated computer user.
The message is: give your users a consistent interface
Let's say that again: give your users a consistent interface. Sure, it might be more elegant in a technical sense if you change a bunch of your keyboard short cuts or make other changes in the way users interact with your software. But the confusion you throw at your users with those changes will puzzle them more than the changes are worth — at least from their standpoint.
You can and should have complete instructions available in clear Human language. Indeed, Facebook has a complete HELP CENTER full of instructions on how to use Facebook as efficiently as possible, including how to best use the available privacy settings. But do you really think my sister-in-law who always posts ALL CAPS is going to read or follow those instructions?
The user HELP button Facebook really needs right now is one that says (and means) MAKE THINGS LIKE THEY USED TO BE.
When you come out with new versions of your software, will your users need something similar? If so, you'd better give it to them. The sad fact is, if you ask them to learn a massively-changed new interface, why shouldn't they try the competition instead? In the case of Facebook, that would be Google+, which has opened to the general public at almost exactly the same time Facebook has decided to puzzle that same general public with confusing interface changes.
Maybe Facebook can afford to alienate (and probably lose) millions of users because of inept UI changes. You can't. So learn from Facebook's mistakes and do not duplicate them!