Oct 24 2011 2:05PM GMT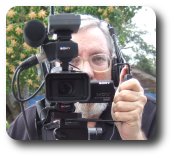 Profile: Robin "Roblimo" Miller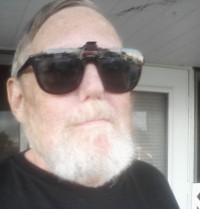 We all talk about "career advancement," meant in the financial or promotion sense. That is, you might start out on a helpdesk, and work for free at night on an open source project. After a while you get promoted into either a programming or IT management job — or move to another company at a higher level than you were at in the company with which you started. Need for money can drive our desire for promotions — especially if children are involved, since they're one of the most expensive hobbies you can have. But is money everything? What about job satisfaction? Can you increase your income without decreasing job satisfaction? Can you increase your job satisfaction without decreasing your income? Better yet, can you increase job satisfaction *and* income at the same time?

There are 168 hours in a week. We like to think our workweek is 40 hours, but many of us typically work 60 to 80 hours. Take out 8 hours X 7 days for sleep, work 80 hours, and you only have 32 hours left for everything else, including cooking, eating, sex, buying gas for your car, watching TV, playing games, and dancing.
Unless you like work better than anything else — i.e., your job is more fun than sex — a decrease in working hours is likely to lead to an increase in life satisfaction, which is not the same as job satisfaction.
Do you really enjoy work more than sex or gaming? If not, are there any jobs you could conceivably get that *would* be more fun than anything else you do? And if you currently enjoy work more than anything else, but you currently have no spouse or partner, is it possible that if you *had* a spouse or partner, you might want to spend less time working because your priorities would change?
Life changes, and your job needs change, too
Your needs are different when you're 24 and single than ahen you're 34, married, and have children.
Eventually, kids grow up and leave home. Once again, your needs change. If you always wanted to buy a 36′ ketch and live on board in the Caribbean, this is the time of life when you can do it, especially if you have kept your nose to the grindstone and saved your money for several decades.
In the work context, you may have risen into a supervisory position, and you happily accepted it because you the additional pay helped feed your constantly-hungry children. But now I'm going to give you a bit of heresy:
Is it possible that you might be better off rejecting promotion, and looking for more job satisfaction instead?
Assume you're married. Can you cut your standard of living — not to starvation, but to where only one of you has to work? You almost certainly can, if you and you spouse center your job searches around that goal instead of trying to maximize income.
If you're single and enjoy coding more than supervising other coders, you can almost certainly manage to live on a coder's income. If you don't get a new roadster this year to impress girls, the girls you meet will be more worthwhile than ones who only want you 'cause you have a cool car. And you will meet more worthwhile girls (or guys, depending on your taste) in coffeehouses and libraries than in $5-a-shot, too-loud nightclubs.
Many years ago, the Army realized that many soldiers in the E-4 rank deserved promotion, but neither wanted to be troop-leadinf sergeants or would be good leaders. So the Army created an E-5 (but not sergeant) rank for people in tech-type military occupations so they they could get the promotion and additional pay they deserved, while still doing useful work they enjoyed.
There are civilian equivalents to this concept, although they aren't necessarily spelled out in written regulations the way they are in the military. The trick is to find them, whether in an employment interview while answering one of those "where do you see yourself in five years?" questions or during an annual performance review by your current supervisor.
And yes, there's always the self-employment option, although it may not be right for you if you're an introverted, code-all-night person. But that is another column I'll write in the next week or two, with specific advice on how to become a good salesperson, since a large part of tiny-business success is sales, no matter what kind of business you're in.