Oct 20 2011 11:03AM GMT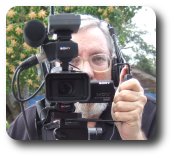 Profile: Robin "Roblimo" Miller
Fellow IT Knowledge Exchange blogger Matt Heuser wrote a piece titled Are IT Workers the Coal Miners of the 21st Century? followed by one headlined IT Workers as Coal Miners? — Part II. How droll! The only problem is, comparing IT workers to coal miners makes no more sense than calling illegal file-sharers pirates.

I know a guy who is one of very few Americans convicted of Piracy on the High Seas in the 20th century. And I will tell you, when Bill heard about people being called "pirates" who downloaded songs from the Internet without paying for them, he was spitting mad. "These people are pale-faced geeks," Bill said, "not real he-man pirates."
One of Bill's crew members, Dick Hertz growled in response. Dick is the sort of guy who sometimes growls instead of speaking. He and Bill and Phil A. Mignon and the rest of that posse are not computer people. They are hairy-chested MEN who have come by the "pirate" title the old, honorable way: by committing the crime of piracy on the high seas. (Or at least on the Chesapeake Bay.)
Let's talk about coal miners now. Like pirates, coal miners ar a hyper-masculine bunch that slugging down malt liquor after work at bars with names like Testosterone Tessie's. Coal mining is dangerous work, while the number of IT workers killed on the job is, on average, zero per year. Or even per decade.
The essence of Heuser's comparison between coal miners and IT workers is — get this — IT workers are often asked to put in unpaid overtime. In air-conditioned offices and server rooms. Um, yeah. Let's check this song lyric, which is not about people who work indoors, with air conditioning:
My daddy worked all night in the Van Lear Coal Mines,
All day long in a field a-hoein' corn,
Mommy rocked the babies at night,
and read The Bible by the coal-oil light,
And everything would start all over come break of mornin'
No. This song is about coal mining, written and sung by Loretta Lynn.
Let's face it, boys and girls: IT jobs are what we call "indoor work with no heavy lifting." And IT work pays better than most jobs, and even with recent outsourcing, is generally easier to find than most kinds of work — which is why, not long ago, I wrote a piece titled Post-Labor Day Blues: IT Jobs May Be Scarce, but Almost All Other Jobs are Even Scarcer.
Basically, any job with "IT" or "programming" or "developer" in its title is so much easier than coal mining that it's impossible to compare one with the other. IT work is also easier than driving a semi, farming, welding or warehouse work.
In fact, IT work is easier than almost any other kind of work there is — except maybe writing about IT work. But let's not go there….