Oct 3 2011 1:48PM GMT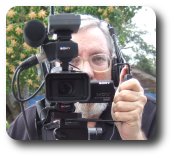 Profile: Robin "Roblimo" Miller
The trick these days is not merely to train for or find a job, any job, but to find a job and career path that's likely to survive the next 10 years (or more) despite automation, outsourcing, and economic malaise. Many years ago, my late father, a mechanical engineer, said, "In a pushbutton age, learn to design pushbuttons." At the time, and until his death, he took his own advice and designed switches. What is today's IT equivalent of pushbutton design when it comes to job stability?

Max Dufour, Principal at SunGard Global Services, says "project management should be at the top of the list." He points out that the more a company outsources, the more it needs to have a canny internal person to ride herd on the subcontractors.
There's a lot of wisdom behind Max's words. And even a company that keeps all software development and other IT work in-house should have strong project managers to keep them from wasting money in a time when businesses are being divided into two groups: the efficient and the bankrupt.
Syracuse University Associate Dean for Research Jeffrey Stanton believes that demand for data scientists will grow over the next 10 years.
He says data scientists use expertise in the management, transformation, and analysis of large complex datasets, and that:
Their expertise will be needed to help infrastructure experts with hardware and software architecture to manage big data challenges.
They'll be called on to help experts and policy makers make sense out of large amounts of data, and reduce that data into usable knowledge through visualizations and presentations.
Institutions and organizations will call on data scientists to help control and curate data throughout the information lifecycle.
Akamai's Intelligent Platform Group PR rep tells us that Akamai is "…currently on the hunt for dozens of engineers to help shape the future of the Internet – a need that they say will continue to skyrocket as our online world grows. Innovation in the cloud is moving fast with big announcements around connected devices (iPhone 5, Kindle Fire, Windows Eight) cropping up daily. It's these bright minds that will be required to keep the cloud, and the devices that leverage it, running smoothly."
(Ah, yes. "Cloud." Today's favorite IT buzzword. Will it keep growing for the next decade or is it a short-term fad? Or is it possible that "Cloud" is just a new word for "Client/Server Network" with the server connected to the clients by an Internet or Intranet connection? That's a separate article….)
Dr. Bruce Gooch, a professor at the University of Victoria in British Columbia says "people with experience in electronic Game development and support will be in high demand."
Prof. Gooch adds, "I have had eight groups of students who have started game companies in my lab. Three of these companies are at the multi-million dollar profit level. All of these former students have come back to our lab to try and hire experienced game programmers."
Eric Peters, Marketing Communications Manager for Mendix, says he expects that "…demand for IT human capital will switch from defined roles such as 'business analyst' 'project manager' and 'developer' to cross-functional roles such as the business engineer — a sort of half business analyst-half developer. Of course the technology will adapt to push this evolution… Seems like developers are getting more involved in analysis/modeling and BA's are getting more involved in prototyping etc.
Besides these specific pieces of advice, I heard over and over that demand for both IT security and Health IT people seems to be not only growing but endless, and that IT professionals who want to leave the U.S. and try their luck elsewhere should consider Brazil, according to Stephen Reid, president of CTX Resources, who says Brazil is now, and will continue to be, "one of the hottest IT markets."