Jun 22 2011 9:47AM GMT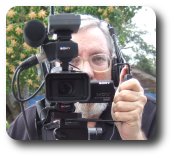 Profile: Robin "Roblimo" Miller
This week I got an emailed press release titled, Career Opportunities Available at Scottrade, a Best Place to Work in IT, that went on to say, "Online investing firm recognized by Computerworld a fourth time for its dedication to associates and growth as it seeks to fill more than 125 IT positions during the next year."

What was interesting was that this press release was sent to tech press people in general, not targeted to HR-interested writers.
Google News picks up stuff like this. If you're seriously looking for a new job, you might want to consider setting up a Google News alert containing keywords for the kind of work you want to do.