Jul 16 2012 1:34PM GMT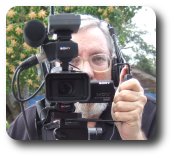 Profile: Robin "Roblimo" Miller
Let's say you are (or want to be) a mobile app developer. Naturally, you'll want your apps to run on both Android and iOS, since these are the major players in the smartphone marketplace. But what about Windows Phones? For many years we've been in the habit of considering Windows the Big Dog of operating systems and, if we're developing multi-OS computer software, starting with Windows and porting to Mac or Linux as a sideline instead of as the main event. For mobile apps, this situation is reversed. The question is not whether to develop for Windows Phone first, but whether it's worth writing a Windows version of your mobile app at all.
Jesse Newcomer, Mobile Development Manager with Homes.com, says, "We have a Windows Phone app for Homes.com, but we don't have new projects planned for the platform. Having worked on all three mobile platforms I do prefer the Windows development environment due to the superior Visual Studio IDE and debugging features. However, with the rapidly developing mobile environment the time/resource investment in developing a Windows Phone app is not justifiable for us. With limited resources and time, we see a better return on developing for the vastly larger user base of iOS and Android."
James Cropcho, Chief Technology Officer at Fashism, says the number of devices is a big factor, "but so is knowing who is using them. If the app is for Windows7FanSite.net a Microsoft client is a good bet, but otherwise likely not.
"Also consider that developing a great native mobile app is pretty damn hard and costly, so Microsoft: you have to really make me want it. Otherwise I'll stick to the platforms with the people on them."
Ow! "…platforms with the people on them." That is a major punch in the gut for Microsoft — and this isn't from a guy who works on WeLoveLinuxAndHateWindows.com, but someone who works on the kind of consumer-oriented Web site that is almost certainly visited heavily by Windows computer users. And Homes.com isn't an obscure geek site either. Hmmm.
But not everyone has given up on Windows Phone. From Simon Lee, CEO of Locassa Ltd: "We're an iOS agency at heart but I have to say I really like the UI and foresight that Microsoft are taking with their platform. The UI is clean and Microsoft have always understood that developers are the ones who make or break a platform, something Google, and even Apple, sometimes miss. We are still waiting for Nokia to send us the free device we were promised (*nudge*) but can't wait to see what we can do with it! Anyone who says Microsoft is too late to the party hasn't been watching closely enough."
Fair enough.
From Chris Maddern, CEO at AppLaunch, an online tool to help indie developers get their Apps in front of reviewers:
(This is) something that we recently surveyed our customers at AppLaunch about. The result came back as a staggering 87% no (~800 responses).

A summary of the key reasons were:

not a big enough addressable market
wrong perceived demographic (I.e. boring big biz types)
yet another development environment and language – likely requiring new hires as almost no startups have Microsoft.net in their stack
lack of confidence that they will succeed this time around after several 'failed' OSes

Interestingly, a large number of those developing for Windows Phone had received money, development or in-kind benefits from Microsoft directly to fund the creation of their WinPhone Apps!! (~30%)
From Brian Geary, Marketing Coordinator for AndPlus LLC, a
mobile development company in Worcester, Massachusetts:
It does and it doesn't make sense to develop for Windows Phone. As of today, Windows Phone doesn't hold much market share when compared to iPhone and Android in the United States. (Android with 51%, iPhone with 34% Blackberry with 8% and Windows Phone with just 4.5%) But in my opinion, we are going to see a shift in that trend, where Android and iPhone will still be far ahead of the other operating systems, and Windows Phone taking over Blackberry's stronghold in the number three spot. This surge in the Windows Phone user base will most likely attract developers to the operating system and only strengthen the Windows phone even more.

Another factor that is coming into play is Windows 8 tablets. Microsoft is planning on releaseing Windows 8 tablets before the end of 2012. This is important to Windows Phone developers because Windows 8 and the upcoming Windows Phone 8 are going to work hand and hand with one another. So today, it may not be a great idea to develop strictly for Windows Phone, but it should definitely be a strong consideration for developers in the near future.
That's a good point about the soon-to-be-released Microsoft tablets. In other words, even if you're not interested in developing for Windows Phone today, it's wise to keep an eye on it, because there's a good chance that it might yet have enough users that your apps had *better* run on it.