Sep 1 2011 4:08PM GMT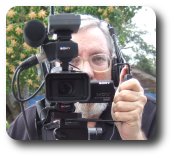 Profile: Robin "Roblimo" Miller
My excellent colleague Diann Daniel recently wrote an article titled A Career in Healthcare IT: The Buzz, the Background, the Truth that I could have written myself if she hadn't beaten me to it. But I think Diann's article makes it sound like finding a job in Healthcare IT is harder than it really is. So let's ask: is it really hard to move into Healthcare IT? And if so, how can I make it easier?

My very first IT Ladder post was titled Getting Your Share of the $40 Billion Health Care IT Pie. A key quote from that post:
Joanne Rohde, CEO of medical data sharing company AxialExchange, says she believes IT health care experience may even be a liability, because health care is only starting to deal with IT problems that other industries solved a decade or more ago.
Conversely, Diann's article quotes a person-in-the-know who says, "hiring managers are especially focused on recruiting those with specific Healthcare vendor experience, such as Epic, Cerner, or Meditech."
Instead of saying one is right and the other is wrong, I'm going to duck — and say the difficulty of finding a Healthcare IT job depends on so many factors that we might as well say, "It depends" and leave it at that.
Except we might want to read this article I wrote back in May, 2011: 'I'm From the Government and I'm Here to Help You Find a Job in Health Care IT'.
The thing is, yes, there are specific courses and certificates for Healthcare IT springing up all over the place. Combine any of them with strong general IT experience, and you should be a Healthcare IT shoe-in. Note too, that if Joanne's view of the industry is correct, any solid IT experience — especially with security, due to HIPAA — should land you a decent Healthcare IT job.
And once inside the HealthCare IT garden, Diann's sources and Joanne's sources agree with almost everyone else in the business, you are good to go for many years to come.