Aug 15 2011 10:52AM GMT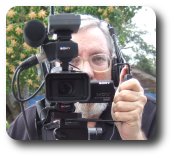 Profile: Robin "Roblimo" Miller
Tags:
Android phones may have overtaken Apple's iPhones in the marketplace. Then again, maybe they haven't. And to you, as a developer, what may matter most is which smart phone OS is going to be the biggest player a year or two from now, and fellow IT Knowledge Exchange writer Ron Miller (no relation) thinks Google may have hurt future Android adoption badly by buying Motorola's mobile phone unit. Still, it's probably prudent to put at least as much effort into Android app development as into developing iOS apps.
Android is Open Source, and Google has worked hard to make Android developer tools available. Google's tools are free, while membersip in Apple's iOS Developer Program costs $99 per year.
Both the official Android app store and the iOS app store charge 30% of the gross sales price of your app. Which one is better depends on who you listen to. But since Android is Open Source, other companies can open their own Android app stores and offer developers better deals than Google does. Amazon, for one, has an Android app store that is much better-looking than Google's — and has a number of customer-friendly features that may encourage users to try your apps.
Hedging your bets and working with both major smartphone OSes
Whether or not Ron Miller is right about Google going into the Android hardware business hurting overall Android adoption, it looks as if Android is here to stay and is likely to maintain at least market parity with iOS, with a chance that it may one day be a much more powerful app market factor than its competitors. So, obviously, it makes sense to develop for Android.
But don't count iOS out. There are millions of iPhone owners out there, all of whom would surely benefit from your outstandingly original software. Microsoft Windows Phone 7? Apparently it's not doing well enough in the market to be a factor, and may be nearly killed by Google's Motorola purchase.
Blackberry/RIM's new corporate motto seems to be too little too late, while Symbian seems to be dying of natural causes. Developing for these platforms is a bit iffy right now. Can you easily port your Android or iOS apps to them? That seems like the only way it's sane to work with them.
So you have two big smartphone playgrounds: Android and iOS.
Since the Android developer kit is free, it would be the logical starting point for smartphone app dabbling.
Then, if your apps turn out to be worth the cost of working with Apple, you can start developing for iOS as well.