Jun 20 2011 5:47PM GMT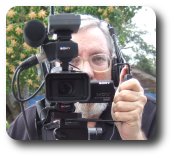 Profile: Robin "Roblimo" Miller
I know a guy, Lee Drake, who has an IT business in Rochester, New York, called OS-Cubed. He's also part of a chamber of commerce-type group that touts Rochester as a great place to start and run a high-tech business. Why Rochester? Why not? And why not look at a lot of places besides Silicon Valley if you want to be involved with exciting, cutting edge technology?

Rochester was once home to some of America's best-known high-tech titans, including Kodak and Xerox. Engineers and managers who worked for those companies didn't all dry up and blow away because their employers did. Some left town, sure, but plenty stayed and started their own businesses.
Because of this, says Lee, there's a good local market for people skilled at dot.net, Java, Oracle and general database development. "Salaries are competitive, too," he says.
Low real estate prices make a paycheck go farther
One big secret of a Rochester-type "rust belt" town is that real estate is nearly free by Silicon Valley standards. Lee lives in a solid, middle-class home he bought for $70,000 at a time when similar houses in the San Francisco area ran $500,000 or more.
If you're an entrepreneur, you'll be glad to hear that commercial and industrial property in and around Rochester is similarly priced, as in much lower than in most "tech hub"areas such as Boston or even downstate New York.
One thing, though, is that to live in Rochester you'd better like snow. "Lots of people do," Lee points out. And he's one of them.
RIT bouncebacks
Rochester is home to the Rochester Institute of Technology (RIT), which has graduates in high-tech jobs all over the world. For some years, Lee says, students would graduate from RIT, then would leave the area to find jobs, often to regret their choice. And when jobs in or near Rochester opened up, back they came. Indeed, all of Lee's four employees are RIT grads, and only one has lived in Rochester continuously; the others lived out of town for a while due to the bleak local employment picture.
"Bleak" is relative, however. Sure, the old industrial jobs are gone, and aren't coming back. And even now Rochester suffers from a net outflow of jobs and residents. Both have slowed and may even soon turn around, but headlines like Xerox to transfer 250 Webster jobs to Indian firm are still too common for comfort.
And yet, a young Rochester company called Pictometry provides imaging for Microsoft's Bing search engine, not to mention GIS-related data to thousands of local governments. They have job openings, too, as do other local startups and newer businesses in the area.
Kajour is another interesting Rochester start-up, and it's one for which Lee's company is doing a lot of work.
And so on. There are plenty of other Rochester high-tech companies, most of which you never heard of.
Many other Rochesters — if you look for them
The IBM PC was designed and first assembled in Boca Raton, Florida. When IBM abandoned Boca Raton, and later sold its entire personal computer division to a Chinese company, a lot of engineers and other U.S. personnel got laid off or were offered early retirement. This led to a whole raft of high-tech start-ups in and around Boca.
There are also concentrations of IT firms in other parts of the country you hardly ever hear about that were either started by locals; or that moved to (wherever) because the founders or execs wanted to live there; or because the location offered a favorable cost structure or some other business essential — which in tech businesses is most typically a large research university.
Digium, the company behind the widely-used Asterisk open source PBX system, is based in Huntsville, Alabama because founder Mark Spencer is from there. And this pattern is repeated literally all over the map. You have more high-tech start-ups in Boston than in Atlanta because you have more high-tech people in Boston, but there are enough in Atlanta that you ought to take note of them — and because Atlanta housing prices are down there with Rochester's, it's another area that deserves strong consideration as a business location.
Where are the VCs?
A big gripe Lee has about the business start-up scene in Rochester, which I've heard echoed in Tampa, Florida and many other places, is that it can be hard to get financing for a business beyond get-it-going friends and family startup funds, because a majority of the high-tech VC crowd looks in the same place: Silicon Valley. There are some who look in the Boston metro region. And, nowadays, a growing number in Austin, Texas. Elsewhere? Few and far between.
As far as local VC financing, Lee says most investors in Rochester aren't big on high-tech. Investors from New York City, less than six hours away via I-81, ought to look at some of the hot-hot high-tech concepts now being readied for market by RIT grads and former Xerox or Kodak engineers or marketers. There's a lot of talent in Rochester, and costs are low, so you'd think it would be a place that would attract investor interest.
You can say the same about many other places in the U.S. that VCs seem to ignore. Denver. Minneapolis. Portland. Well… maybe Portland is an exception. Seattle, too. And the Resarch Triangle area of N. Carolina. But most of our country is a VC wasteland (sung to the tune of Teenage Wasteland, of course).
As a job searcher, as an entrepreneur or as a venture capitalist: keep your mind open when it comes to geography. We have a whole country full of bright people, not just a few places where all of them live. In a world of global competition, we need to harness as much of America's brainpower as possible, not just the small percentage of it that happens to be in our best-known high-tech business locales.