Oct 10 2011 1:35PM GMT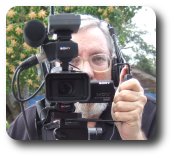 Profile: Robin "Roblimo" Miller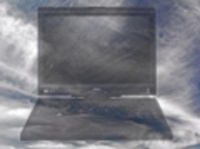 Hybrid IT is the new term coined to describe a mix of remote server applications — now faddishly being called cloud computing since the network is apparently no longer the computer — and software running locally on workers' PCs or other devices. And Business Technology (or Business Technology Management) is a term Foote Partners and others are using to describe a role for IT workers that is growing rapidly while traditional IT departments lose influence and funding. When we mix Hybrid IT and Business Technology together, what do we get? A good question, and one we hope gets answered before the next corporate IT trend comes along and renders it moot.

The analysts at Foote Partners are rather gloomy about the economy. They attribute their lack of optimism to three factors:
Long term employment, defined as those jobless for 27 weeks or more, increased by 200,000 workers in September.
The number of "discouraged workers" –- those who have given up looking for jobs — increased by 23,000 workers last month now stands at 1 million total.
The number of persons employed part time for economic reasons (sometimes referred to as involuntary part-time workers) rose by 500,000 in September and now totals 9.3 million workers
None of this bodes well for job-seekers in general. But for IT job-seekers, and currently-employed IT workers who want to change jobs, the job market looks pretty good despite the economy's overall poor condition.
On October 7, we received an email from Foote that said:
Foote Partners reports a net gain of 11,500 jobs in two IT services job sectors — Management and Technical Consulting Services and Computer Systems Design and Related Services — representing the sixteenth consecutive month of positive job growth in these job segments.
"There have been 76,200 jobs added to these segments in the last six months, and nearly 130,000 in the last twelve months. There's no question that consulting firms and systems integrators are befitting from current corporate staffing strategies for acquiring needed pure technology skills—which is to rent them, not to buy them," says David Foote, CEO at IT analyst firm Foote Partners.
"The broader trend continues to be employers hiring hybrid IT-business professionals with combinations of both business and technology knowledge, experience, and skill sets unlike those found in traditional IT organizations. It's nearly impossible to track these hybrids in the monthly federal jobs reports because they're found in the business lines, corporate departments, product development groups, and in a wide variety of implementation and support functions throughout the enterprise. But make no mistake," insists Foote, "It's a very robust job market for them at the moment."
Note that David Foote talks about "hybrid IT-business professionals."
At the same time, we read about "hybrid IT." Does this mean that, if you are serious about climbing the IT ladder in the career sense of gaining promotions or moving from your current employer to one that offers you a better position, you want to become a hybrid hybrid expert?
That sounds funny, but it makes sense when you think of it. Employers are looking for hybrid business managers/IT people with both cloud and local computing knowledge.
Chances are, you are skilled in at least two of these four areas, and probably three of them if you have even a few years of IT-oriented work experience. This means that some self-study, and maybe an evening or online class or two can help you learn what little you need to present yourself as a fully modern hybrid-hybrid IT person.
And as my old friend Ray Shaw points out, "The demand for security people who know what they're doing is definitely endless. Outstrips the supply, anyway."
Keep working, keep learning, and don't let friends who are in less gung-ho employment fields (like, say, journalism) get you down. Overall, things are pretty good in the IT… I mean Business Technology… sector.