Apr 5 2012 1:46PM GMT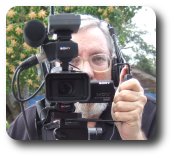 Profile: Robin "Roblimo" Miller
I asked a bunch of people who routinely hire programmers and IT consultants how they went about selecting them. Learning what they look for just might help you find more work…
Craig Bloem, Founder & CEO of Free Logo Services (which is not his first startup), says,
Look at code samples – I ask them for their code and have "A" level programmers I trust look at the code and tell me how good it is.
Similar projects – Have they worked on projects similar to what I am going to have them work on so that they will be familiar with the challenges and the technology.
Excitement level – Are they excited and challenged by what you will have them work on? Good programmers and IT shops need to be challenged constantly.
Use their applications – I have them bring in their own computer and show me what they have developed (apps and programs) and tell me about what parts of the programs they owned and what was challenging to them about it. You can also see how they set up their desktop and what tools they use. Look at the programs they have developed. Were they scalable? Do they accomplish their main purpose?
Personal interaction – How do they communicate with me? Do they
understand my questions, and what questions do they ask?
References – I learn more out of references than anything else. Do they learn fast, how is their quality, can they manage deadlines, what are their weaknesses and strengths so I know how to work with them and what to watch out for if I hire them.
Education – What GPA and schools did they go too. Specifically, how did they do at math?
Ethan Roberts, President of Monkey Mind LLC, says,
I've been on both sides of the fence finding consultants for companies I worked at, and now I'm an independent consultant that other companies hire. From a company standpoint, I looked for a close fit on skillset and then at personality during the interview. If one candidate had better skills but the other one was easier to work with and close on skills, I'd pick the second one because I don't need a hassle for the whole project. As a consultant I try to have a great skillset and an easy-going personality for exactly the same reasons.
Eric Leland, of FivePaths LLC, says, "We regularly hire consultants and programmers, and help our clients do so."
We like to find contractors through peer resources. Partners or clients we work with may have leads or resources they have experience with.
We trust our partners and clients, and value their experience with the talent they have hired, which makes our vetting process much easier. For some skills, we need to reach more broadly – we use professional networking organizations for various sectors that serve the talent we need. One example is the Nonprofit Technology Enterprise Network, whose membership is experienced with many software packages that nonprofits seek.
Professional networks exist for many established technologies, helping to aggregate smart talent, not just people who are job hunting. Smart talent, even when they are not available, can lead to great resources, helping to reduce the time it takes to find and review applicants.
Next week we'll look at what some successful IT consultants and independent programmers have to say about the best ways to get clients. But this suggestion is too good to keep on the shelf for a week…
So: Have you considered writing a book about the area where your greatest skills lie? It can be a major career boost.