Apr 30 2012 1:30PM GMT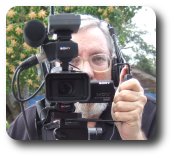 Profile: Robin "Roblimo" Miller
How to Find a Job on LinkedIn, Facebook, Twitter, and Google+ is the title of a book I just finished reading. Note that if and when you look for this book, you want the "Fully Revised and Updated Second Edition," not the outdated first edition. The cover price is $20; Amazon price is $13.36, with other online booksellers offering similar savings. If you are an IT person or work in any other field that deals heavily with the Internet or technology, this book is well worth $13.36. Heck, it's worth $20. In fact, the section on LinkedIn, alone, is worth that much.
LinkedIn occupies 170 pages, while the other three social media sites he book covers only take up 69 pages combined. But this is as it should be. LinkedIn is "the" business networking site, which means it's a great place to find a job, while Facebook might help you find a job, but is way better than LinkedIn if you're trying to find a boyfriend or girlfriend.
When I was laid off from my last full-time job, in 2008, I immediately posted my availability for freelance work on LinkedIn. And two days later I had a substantial freelance assignment due to a colleague in Texas introducing me to a startup CEO in N. Carolina. I live in Florida. This is a perfect example of both the way the WWW can make the earth seem like a neighborhood, not a planet, and of social networking: one friend connected me to another one of his friends, and we all benefited from the introduction either directly or indirectly.
My LinkedIn profile is "complete" in LinkedIn terms, which means it's a combination resume and statement of my purpose in life, such as it is. I have over 500 LinkedIn contacts, most of whom sought me out, not the other way around, and I have a bunch of unsolicited recommendations. "How to Find a Job on…" says you need all of these things, which I figured out on my own. But the book contains lots of advice beyond the rudimentary steps I took, including tips on how to use LinkedIn's various professional groups as ways to raise your profile and generally meet people without openly begging for a job.
The real scoop: Most of what you put on LinkedIn that will help you find a job should already be there when you start looking. You are not going to be able to round up 500 real contacts in a day or two. You can probably get two or five or 10 people to recommend you; I've never asked for recommendations, but I've had friends ask for them and I've happily told the world that they're cool, intelligent hard workers — which they all were.
More real scoop: This is something that needs to be said over and over, and it applies to LinkedIn, Facebook, Twitter, Google+, Jim's Social Buddies Network, your own website or blog, and really the entire Internet: Assume everything you post or write in a LinkedIn or Facebook message or even in an email (especially if it's to an email group) is public information, not private, even if you think it's private or you post it someplace that's supposed to be private.
We've all seen the stories about teachers who got fired because a school district administrator saw online pics of them working as topless fishing boat deckhands or pouring beer on their heads while obviously drunk at a party. What if your blog is full of sympathy for the Occupy movement and the person who needs to hire someone with exactly your skills is a staunch Tea Party believer? Good-bye, job offer!
But you don't necessarily need to hide your true identity behind an online mask of blandness. On the political and religious front, strong beliefs will repel some people. It's also possible that they will attract more potential employers and freelance clients than they repel.
An example would be my own roblimo.com personal blog. It is highly political, and by the standards of Fox News and the Tea Party, almost entirely socialist. Since I'm retired and take on only a few small writing and video jobs, I don't worry about losing ultra-conservative clients. There are plenty of liberals who hire me in part because of my political views, and plenty of libertarians who disagree with me politically but are old friends.
And now, back to the book. The authors talk about LinkedIn jobseeker premium accounts. I've never tried a LinkedIn premium account and probably never will. But the little extra "juice" they give you might be worthwhile, especially if you're young and have your feet on a bottom rung of the IT career ladder and want a little boost to speed your climb.
Facebook, Twitter, and Google+
Just because authors Brad and Debra Schepp spend a majority of their book's pages talking about LinkedIn, and I personally boost LinkedIn, doesn't mean you should ignore Facebook. I stay away from business-type stuff on Facebook, much the same way I work in my home office but not in my living room. You are not me, so there is no reason for you to do as I do. Read up on how to use Facebook as a job-search aid and do it. Twitter, too. I am not personally a Twitter fan, but I am not an NBA fan, either, and plenty of others are. Google+? It's still building, but enough of the tech journalists and IT bloggers I know are on it that it's worth a daily read and a weekly post (or two) for me, although it may not be worth your time at its current stage of development.
One thing I believe about Google+ is that it competes more with LinkedIn than with Facebook. To me, it has a professional feel, and I use it primarily for professional activity. A job-seeker (you?) might want to post not only information out of your own head about your field of expertise (rather than a direct "please hire me" pitch), along with links to relevant articles, perhaps with your own commentary added. The "Circles" that make Google+ run make it more of an overarching tool than Facebook, which is fighting back with different groupings and such for your different friends; an effort I find complicated to the point of uselessness.
Now Read the Book
Remember the title: How to Find a Job on LinkedIn, Facebook, Twitter, and Google+. It costs $13.36 at Amazon, Barnes & Noble, and Books-A-Million, and Books-A-Million has an eBook version available for $8.85, which is a lot better than the B&N $11.60 eBook price.
As I said, this book is worth buying. It's a great job-finding guide, but most of the advice it contains also applies to freelancing and small-business marketing.
One Amazon reviewer wrote, "It wasn't helpful for me. It didn't contain any new information that I hadn't already read in articles and blogs about the same topic."
Whatever.
I've been working online since the mid-1980s, and *I* learned from this book, so you probably will, too.