Jul 5 2011 1:52PM GMT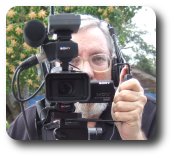 Profile: Robin "Roblimo" Miller
We just got through the 4th of July, a holiday where Americans enjoy BBQ and fireworks and (at least metaphorically) say "Yay, us!" While celebrating freedom is a fine idea in the abstract, do all of us really want complete liberty in our work lives? Or do we want more security? And how does the famous Benjamin Franklin quote, "They who can give up essential liberty to obtain a little temporary safety, deserve neither liberty nor safety," fit into our thinking about job security vs. employment independence?

Let me start by saying that reading a stack of Franklin quotes now and then is good mental exercise, and Wikiquotes has a great page full of them.
But when it comes to employment, no matter what Franklin said, the choice between freedom and security is not always easy to make.
Consider the work-at-home freelancer's life: if he or she wants to go sailing in the middle of a workday, who will say no? What about a beer at lunch? Or at breakfast? Or a couple of cocktails for breakfast and a few more at lunch?
Some people have enough self-discipline and self-motivation to refrain from excess boozing when they're supposed to be working, and to stay on land during working hours — unless they're caught up on work or willing to put in weekend time to make up for weekday time spent sailing (or going to the park or hanging out with a girl/boyfriend or some other non-work activity).
Franklin said, in a piece titled Advice to a Young Tradesman, "Remember that time is money."
And so it always has been, not only to tradesmen in Franklin's day, but also to IT freelancers in the 21st Century. If you cannot manage your working time wisely, you should not be self-employed except for periods "between jobs," as the old British saying described breaks in employment.
Self-employment means not only maintaining enough self-discipline to complete tasks for your clients on time and on (or under) budget, but also finding clients and getting work to do. And buying health insurance, at least in the USA, where this is one of the most awful parts of being self-employed, especially if you are over 40. Then there's holidays. Most people who have jobs got July 4 off, with pay. Those of us who work for ourselves did not.
None of this means that working for someone else is always paradise. If it was, there would not be a movie coming out this week called Horrible Bosses.
However, there are plenty of wonderful reasons to get a full-time job, assuming you can find one that matches your skill-set and is with a company you like, doing work you enjoy.
For one thing, you'll probably get a paycheck every week or two or twice a month without invoicing and hoping you'll get your money in 30 days, or at least in 60 days, which is a common situation for freelancers. There's also the joy of company-bought health insurance. Even if you have to pay part of its cost, chances are that you'll get way better coverage, for way less money, as an employee than as a self-employed consultant or freelancer.
Which should I do: work for myself or for someone else?

The reality is, I cannot answer this question for you. I know people who need the structure of a job and an organized workplace to function, including a neighbor who once said, "I can't freelance from home because I'd sit on the couch watching sports all day." This is someone who has a pretty good job now, in an office with a boss watching him work, and is happy about it.
I know other people who have gotten so comfortable working for themselves that it's doubtful that they'll ever be able to work full-time for anyone else, ever again — except that "never say never" (NOT a Franklin quote) applies here. Even if you're a happy, successful freelancer, if your work dries up you may need to work for BoringSoft Development to keep up with your mortgage. Or even (shudder) stock shelves at Wal~Mart or Home Depot if that's all the work you can find and you seriously need money to buy food.
Times are tough right now. About five times as many Americans are looking for work as there are open jobs. These are bad odds, unless you are in the top 20% of job-seekers — or are, as you probably are if you're reading this — in some part of the IT industry, where there are more openings and fewer job-seekers than in most fields of employmen.
But no matter what the hiring situation is at the moment, self-employment is worth a look as an alternative to working for someone else. Just make sure you have the self-discipline and self-motivation — and enough financial reserves — to handle it.