Apr 5 2011 2:14PM GMT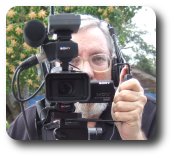 Profile: Robin "Roblimo" Miller
GNU Telephony is not a single program, but a whole group of GNU programs that can be used to create a free (as in freedom) and very low (financial) cost VoIP telephone system for a business, government agency or non-profit group. Installing and maintaining a GNU Telephony system may increase your value to your employers by a substantial amount. And if your current employers don't recognize that value, others surely will. So whatever knowledge you gain about VoIP will not be wasted in the long run.

This article grew out of an IRC conversation with Haakon Eriksen, Project Coordinator of the new GNU Free Call project. Here's what the project says about itself:
Our goal is to make GNU Free Call ubiquitous in a manner and level of usability similar to Skype, that is, usable on all platforms, and directly by the general public for all manner of secure communication between known and anonymous parties, but without requiring a central service provider to register with, without using insecure source secret binary protocols that may have back-doors, and without having network control points of any kind that can be exploited or abused by external parties. By doing so as a self organizing meshed calling network, we further eliminate potential service control points such as through explicit routing peers even if networks are isolated in civil emergencies.

We do recognize this project has significant long term social and political implications. It also offers potentially essential utility in public service by enabling the continuation of emergency services without requiring existing communication infrastructure. There are many ordinary public service uses, such as the delivery of eHealth services, as well as medical, and legal communication, where it is essential to treat all with equal human dignity by maintaining privacy regardless of race, religion, or political affiliation. Equally important is the continuation of emergency medical services even when existing infrastructure is no longer available or has been deliberately disabled.
Ah ha! This is more than just some free software that can save your company money on telecommunications. It's a project that might help freedom-loving rebels work around Internet restrictions set up by repressive regimes — and that can help maintain communications in the face of natural disasters, too.
Haakon says the Norwegian government has awarded the Free Call project 100,000 Kroner (18,182 USD) as "entrepreneurial support" for "best eHealth solution using free software." So this is a project that has resources, not just something that might happen "someday." This is a good time to get on board, not only because it's still a new and exciting project, but because if you'll be working with it on behalf of your employer, the earlier you get involved in a free software project, the more influence you tend to have in its future direction.
Meanwhile, while work on Free Call ramps up, you should be looking at the mature, production-ready GNU SIP Witch project. This project, overseen by GNU Telephony guru David Sugar, is in wide use all over the world, and has well-developed community and commercial support channels. SIP Witch is something you can present to your boss or bosses right now, today, as a way to save money on telecommunications. And this is how you are going to use GNU Telephony to increase your corporate value, right?
The point here isn't GNU Telephony, even though it's a series of projects that can help a lot of companies save money. The point is that picking out a specialty or niche within your company's IT heirarchy that others can't fill without some special training or knowledge makes you a more valuable employee.
Another classic way to make yourself valuable to your bosses is to hold passwords hostage. A City of San Francisco sysadmin, Terry Childs, famously did exactly that back in 2008. The story did not end well for anyone involved, and if you try to concoct an updated version of it, you probably won't have any more luck than Terry did.
GNU Telephony knowledge or expertise in any IT niche where you can save your company money, downtime or both, is a more effective way of building your perceived value than Terry Childs' method.
It will let you sleep better at night, too.