Dec 30 2011 7:14AM GMT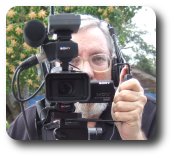 Profile: Robin "Roblimo" Miller
I've written before about the growth of Hybrid IT job titles. And If you're reading this article, you are more likely to be employed in some sort of IT role than in a bookkeeping position, so going back to school to study bookkeeping might be one of the best "IT career" moves you can make. (And a classy move at that, if you can stomach the horrible pun about taking a class being "a classy move.")

An awful lot of business IT revolves around accounting and bookkeeping in one way or another. How much do you know about either field? Not much? It's time to change that, because even a little bit of bookkeeping knowledge makes you not only more employable as someone else's worker, but more likely to succeed if you go into business for yourself.
I strongly suggest starting with bookkeeping rather than accounting, primarily because it's a trade-level field you can study at a community college that almost certainly charges a lot less per credit than your local four-year colleges.
Here's a whole series of Entrepreneur Courses my local community college offers. Basic Bookkeeping for Business – a How To is only $50. Here's what they say it covers:
Learn how to classify and record basic business transactions and essential information related to bookkeeping, such as entering data in an account or register. The course will cover basic accounting terms, how records and reports are created and materials needed for tax compliance. We will also examine the different types of accounting software available for use.
This class, alone, would probably give you at least 10 times the bookkeeping knowledge most programmers or sysadmins have. From an employer's or potential client's viewpoint, that knowledge can make you lots more valuable than other IT-skilled people who are competing with you for a job, a promotion or a consulting contract.
Plus, knowing at least the basics of bookkeeping can help you with your own home or — if you own or start a business — office bookkeeping.
You might also want to look at accounting courses at some point. The difference between bookkeeping and accounting is similar to the difference between tactics and strategy. You need bookkeeping to record a business's everyday financial operations, while accounting helps you plan your financial future — and can help you stay out of jail for tax evasion.
But the basis of business financial knowledge is bookkeeping. Some huge percentage of what we loosely call "accounting" is really bookkeeping, and bookkeeping skills will, if nothing else, teach you the language that finance people use with each other, and that they'd love to use with either an in-house or outside IT person — if they could find one who understood their occupational jargon.
And guess what? Take a low-cost bookkeeping class at your local community college, and you will understand them — at least enough to be their favorite IT person in the whole world.