Oct 31 2011 12:36PM GMT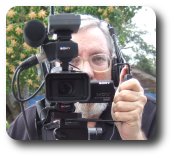 Profile: Robin "Roblimo" Miller
I have never reviewed a book here before. And this is a book by an insurance salesman, about sales, so why am I reviewing it? Because sales is a necessary part of starting and running any business, and in IT the best way to get ahead is often through self-employment.

John Tassone started selling life insurance part-time at the age of 24. He did well, but ended up getting tossed out of the company he helped build due to personal conflicts. He helped start another insurance company and lost his share of it after it was successful because he had figured he and his co-founders were friends and didn't need written contracts. Third time being a charm, he opened a small insurance agency, did some consulting work for his second employers so that he had some income while he built his own business, and is now a prosperous guy in his 60s who has time to write business advice books for young'uns like you.
Tossone is clear about one thing: he doesn't expect everyone who reads his book to become a millionaire. Rather, he says, "My goal is that when you finish reading, you will feel better about yourself, be glad that you read it, and better your lot in life because of it."
Be goal-oriented, but flexible
Tossone talks about an insurance client whose barber and beauty supply store failed, and how the owner started going to barber shops, hoping to dump his surplus stock and get at least a little of his investment back — except he discovered that no one else in the Chicago area offered commercial barber supply deliveries, and barbers were uniformly tired of having to go pick up supplies on their days off. Whoa! From failure to accidental success! The friend soon had two trucks and several employees.
He shares other anecdotes about how, sure, you need to set goals (and offers some of the most sensible goal-setting advice I've ever read), but how along the way you need to be alert for other opportunties and not be so fixated on your original goal(s) that you can't see other paths when they open up in fron of you.
Specific sales and business advice
Go For It! contains a fair amount of advice about how to prospect, how to set appointments, how to arrange the way you and clients sit, how to overcome objections, and how to close. None of this will be new to the average insurance salesperson, but if you've spent most or all of your working life in a server room, you may not have heard much of this before — and selling is selling, whether it's insurance or subcontracted SMB IT service.
But that's not all! (Sorry; couldn't resist.)
Tossone has some very wise advice on the pleasures and pitfalls of working from home instead of from an office, and why you need to watch your expenses as much as you need to scrabble for income.
Public speaking
One proven way to become an expert in your field to whom local business types turn for problem solutions is by speaking to business groups — or by putting together your own seminars. ("How You Can Save Money by Using Linux in Your Business" is a potential seminar title that comes to mind.)
I've spoken to groups of business people, conference attendees, and students all over the world, and Tossone talks about how to set up room layouts, dinners where the speaker goes on afterwards, and other details I've never thought of, that would have made me a better speaker if I had.
—–
This is a 161 page book that costs $16.95 from the publisher, $13.22 or less from Amazon, and $9.99 as an ebook from Barnes & Noble.
We're talking about a tiny investment in money and reading time compared to the amount of startup fumbling this book can save you, let alone the amount of money and satisfaction it may help you get if you follow Tossone's advice.