Mar 15 2011 9:21AM GMT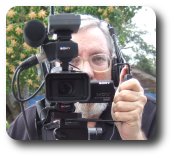 Profile: Robin "Roblimo" Miller
Stuck in a humdrum job? You need to check out the exploding health care IT industry. The U.S. government is spending $40 billion to help hospitals, doctors, and other health care providers move from paper to electronic record storage. And you can get some of that money even if you have no health care IT experience.

Joanne Rohde, CEO of medical data sharing company AxialExchange, says she believes IT health care experience may even be a liability, because health care is only starting to deal with IT problems that other industries solved a decade or more ago.
A classic problem — and the one Joanne's company helps doctors and hospitals solve — is sharing clinical data, which seems to be a serious head-scratcher for people in the medical business. You might think that if you get your blood drawn, and a lab performs a test on your blood, any doctor, clinic or hospital that treats you can access the results of that test and also learn that you are allergic to peanuts, latex, penicillin or whatever. But the doctors and their suppliers seem to be mystified by the idea of using standard data formats so they can easily share patient information with each other.
And they whine a lot about meeting stringent HIPAA privacy requirements.
But Joanne — who was COO of Red Hat Software and before that was a financial industry data processing hotshot — points out that keeping medical information private really isn't hard; the financial industry has had something called SWIFT (Society for Worldwide Interbank Financial Telecommunication) for a number of decades now, and it obviously works rather well.
The system is obviously rather secure, since you can use your debit card in an ATM owned by a bank where you don't have an account without any problems, and it is a ho-hum no-brainer to have your income tax refund deposited directly into your account at almost any U.S. financial institution.
Interoperability was solved by the financial industry as a matter of self-interest, and the transition to electronic banking was so smooth that most bank customers barely noticed that it was going on, except for the amazing (and continuing) proliferation of ATMs.
But the medical industry? Doctors seem to need endless hand-holding — and $40 billion worth of government subsidies — to build an industry-wide clinical information sharing system. In other words, they need your help.
Right now, Joanne says, in early 2011, hospitals and medical practices are looking at practice management software and trying to figure out what to buy. Next year, "they will actually do their migrations." And she believes the best job opportunities are with hospitals, hospital chains, and medical industry software vendors, not with your local doctor or group medical practice.
The hospitals, she says, "have money to spend. They've almost all gone to their boards and gotten some IT budget going."
What about the IT people they already have? "Historically," says Joanne,"they've had small IT systems, almost all payment focused, so they have no people with experience in complex workflow systems."
In other words, your experience implementing SAP, Peoplesoft, Oracle or even Salesforce can be a big deal to a hospital or clinic, even if you think this experience is so hum-drum that it's barely worth noting on a resume or in an interview.
The vendors in the medical field may have different names than the ones you're used to, but the implementations are similar.
And, says Joanne, "the work takes exactly the same skillsets," so you should have no trouble jumping right into a health care IT job that pays at least as much as the IT job you have now — and that may offer a lot more opportunity for advancement in coming years.