May 30 2011 2:13PM GMT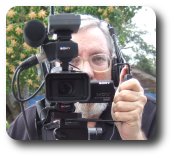 Profile: Robin "Roblimo" Miller
Memorial Day is in some ways a strange time to talk about the military as a place to learn, because it's the day we celebrate people who died in service to our country. But this is important, because enlisting in any of our armed forces means you aren't signing up just to gain skills that can help you find a job, but to lay down your life for America, if necessary.

The good news is that even with conflicts going on now in both Iraq and Afghanistan, your chances of getting killed in the services are low, and if you're in one of the many electronics and IT MOSes (Military Occupational Specialties) that require a lot of room-filling gear to function, you are not going to spend your days driving a HMMWV along dusty roads, looking for an IED (Improvised Explosive Device) that might kill you.
Aside from risk, military service demands conformity. You wear clothes chosen by others. Your hairstyle and grooming choices are limited. If, one morning, you don't feel like getting up at 5 a.m. and running five miles before your workday starts, too bad. You will make formation. And you will exercise by the numbers two… three… four… and yes, you will roll the socks in your locker or drawer exactly the way you are told or you will do extra pushups or run laps or do something else you'd rather not do.
And guns. You will shoot a rifle and probably a handgun and, at least in the Army and Marines, you will both throw hand grenades and learn how to shoot them with a grenade launcher. If you have a strong aversion to firearms or are morally opposed to war, you do not belong in the military.
In return for all these annoyances, though, you will go to school without paying a dime in tuition, and if you choose your school wisely (my Army experience is too far out of date for me to give useful advice on this choice) you will learn a lot more, a lot faster, than you would in a civilian junior college or the first two years of a four-year college.
Looking for a civilian job as a veteran gives you several advantages over people who have no military experience. Chief among them is that an employer can see, just because you have an honorable discharge, that you can be trusted to show up on time, dress appropriately, and take orders without a lot of fuss — and if you manage to make E-5 (Sergeant in the Army) they have solid proof that you can lead people, too.
Other Veterans' benefits include house-buying help (low/no down financing) and V.A. medical, which may not sound like a big deal when you're 28 but is — trust me on this — a very big deal when you're 58 and self-employed.
The military isn't for everyone. But if you are (or can become) physically fit enough to handle it, you can get a pretty decent education, all the way through to a PhD or MD if you want to stay in long enough.
Again, something I'm not current on, but "back in the day" the U.S. Army Intelligence School at Ft. Devens (USAISD) was an accredited college, which meant the credits I earned there were instantly transferrable to just about any college or university. Ft. Devens is no more, but the Army now has a similar school at Ft. Huachuca, Arizona, and there are other Army schools scattered here and there.
All in all, serving your country while you learn and gain college credits is not a bad deal. I'm glad I did it, even though when I did the military was not held in nearly as high regard as it is now.
And the V.A. medical? I'm extremely glad I have it today. Without V.A. health care, I don't think I'd be able to maintain my freelance independence — and that means a lot to me.