Aug 17 2011 12:54PM GMT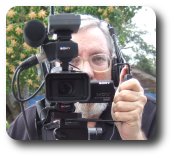 Profile: Robin "Roblimo" Miller
GIS isn't a brand-new field. But, like "cloud computing," most people aren't sure what it really means. So, assuming you want to become a GIS specialist, what should you study? And what credentials, if any, should you obtain? I'm not even going to try to answer all these question in a short blog post. I will, however, point you to resources that will answer them.

GIS Technology Expert Discusses Industry, Career Fields and Future Job Market was the link that generated this blog post. Note that it's from a private college that does a lot of recruiting, which means that it is probably not the most cost-effective place to get GIS-oriented training.
A fast Google search for GIS Certification turns up scads of entries, and a lot of them are from colleges both junior and senior. Add your location to the search and you're likely to find one near you. Even backwater Manatee County, Florida (where I live), has GIS traing available nearby, so there's hope for almost anyone, anywhere, plus lots of online training in the field.
The GIS Lounge looks like a good URL for general GIS info + a place to ask questions of people already in the field. And for info specifically about getting a GIS certification, urisa.org/about/gisci looks like a good bet.
And for a contrarian take, suggesting that GIS certification isn't necessary or even useful for getting a job in GIS, check The GIS Certification emperor has no clothes.
Have fun learning about GIS!