May 16 2011 1:18PM GMT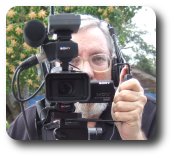 Profile: Robin "Roblimo" Miller
Sterling Ledet, of training company Sterling Ledet & Associates, Inc., says that even if Steve Jobs doesn't like Flash, it's still a useful content delivery and Web development tool and you should keep up on the latest Flash developments. He also has some other interesting ideas about job possibilities for smart software developers.

Let's start with Flash. Steve Jobs doesn't like it, so there's no Flash on iPads, iPhones or iWhatevers. Except there is Flash for these devices, not only through a browser called Skyfire that runs on both iPhones and iPads — and Android devices, too — but with any one of another dozen or more "Flash on iThingie" apps that have popped up in the last year or so.
There's server-side Flash conversion software, too, which has the advantage that you aren't asking users to download anything to use your (or your clients') sites, games or other online bundles of joy.
So if you're accustomed to Flash, and good at working with Flash, says Sterling, there's no reason to stop using it. With software that's out there now, and with lots more that's coming soon, you can transmogrify your Flash to HTML5 in the blink of an eye.
Software Development is Accelerating; Training Needs to Keep Up
Can you write reasonably well? Do you like writing? If so, have you thought about becoming a technical writer? With scads of new software tools and IDEs coming out every year, there is a huge need for people to write and edit software manuals. Glamorous work? No. Satisfying? Sometimes. The pay's generally decent. And since people who can both code and write about coding are rarer than people who can only do one or the other, technical writers have more job security than a lot of other people.
What's going on in software development today, says Sterling, is similar to what happened when DTP (Desktop Publishing) was brand-new, many moons ago, in that new tools are opening a whole field of endeavor to people who don't have huge amounts of technical knowledge. And who will teach all these people? It might be you, either in person or through Webinars, written texts or interactive Courseware.
Who Pays for Software Training These Days?
We know. You don't pay for software training. You search online and figure things out on your own. And we love you for that. But some corporate types don't have time for hit-or-miss learning but need to have new knowledge crammed into their people's heads as quickly as possible. This corporate training is where people like Sterling make their livings — and where you, too, might find a market for your skills either as a trainer or as someone who develops the software that trainers use to help them interact with students.
Sterling says his company charges on the order of $450 per day per student, which is a staggering amount when you look at it from an hourly worker's perspective, but isn't much if you're an IT manager and you need to add a tricky piece of new software to your Web servers and you can't afford to have your people poke around but need them to know what they're doing, for real, as soon as possible.
But if, like most of us, you are paying for your own education, one area Sterling suggests could be worth studying is the humble open source Content Management System (CMS). It is, in many ways, the modern equivalent of the once-hot DTP. Another bit of advice: the CMS you may want to learn in most depth (at least at first) is WordPress, because it's the most popular CMS there is.
And remember: even as you explore the latest CMS revisions, don't give up on Flash because Steve Jobs doesn't like it or even because it is no longer in or cool or hot-hot-hot. Both mainframes and COBOL have been considered obsolete for a couple of decades now, but thousands of people still earn large salaries working with them.