Apr 25 2011 4:01PM GMT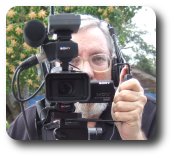 Profile: Robin "Roblimo" Miller
Bruce's imposing title is Chief Evangelist, Rational Software, IBM. He's given us a list of five IT career fields you may not have thought about checking out — and that others, too, may have overlooked — but are likely to display massive growth in the near future:

Electric Vehicle Mechanics: According to SBI Energy and J.D. Power & Associates, the electric vehicle market in the U.S. will double by 2020. As automakers upgrade the features in electric cars, the amount of software code in each vehicle will grow. Students with knowledge and fundamentals on electric vehicles will be in better position than either traditional programmers or traditional car designers and mechanics to create complex battery systems, electric drive units, and cabin electronics.
Probability and Statistics: Collecting, processing, analyzing and interpreting numerical data is key. These skills can be used to calculate the average downtime of a computer, evaluating the effectiveness of commercial products, predicting the reliability of a rocket or studying the vibrations of airplane wings.
Environmental Engineering: The green movement will remain a hot button issue for future engineers. Finding new ways to improve the environment, provide healthy water, air, and land for human habitation, and to remediate polluted sites are all important areas of expertise for students.
Engineering Economics: This skill is for any student with aspirations of one day managing a project. It is used to answer many likely scenarios, like: Which engineering projects are worthwhile? Which engineering projects should have a higher priority? How should the engineering project be designed? Etc.
Ethics: This skill goes along with well-established fields such as medical, business and legal ethics. Amid pressure from recent events like the levees failing in New Orleans during Hurricane Katrina, universities are putting a higher emphasis on students having a better uve nderstanding of ethical and quantitative concepts, as opposed to solely focusing on date and numbers.
I have mentioned Health IT before; as a good field for future career growth, and I'm sure I'll mention it again. But there are obviously many other IT areas where a smart person (that would be you) can find both challenges and rewards.
Thanks, Bruce Douglass, for sharing these thoughts with us. You can follow Bruce on Twitter and Facebook.